2.4Ghz Wireless Bluetooth Gaming Headset
HiFi 50mm Large Dynamic Driver, Stereo Sound
Multi-Platform Compatible&Omni-directional Microphone
Bulit-in 1200mAh Battery, Up to 68 Hours Playtime
RGB Neon Light Effect&Retractable Headband
Sale price
$58.99 USD
Regular price
KZ GP20
Sale price
$58.99 USD
Regular price
2.4Ghz Wireless Bluetooth Gaming Headset
KZ G20 gaming headset is built for people who enjoy playing games but lack the audio quality that they desire. This newly released headset from KZ is the ideal one that not only has an over-ear design to prevent outside noise from distracting you from the game but also features 2.4Ghz wireless Bluetooth technology and as low as 30ms low latency to allow for smooth, lag-free operation that you can take with .
HiFi 50mm Large Dynamic Driver, Stereo Sound
Featuring a 50mm large dynamic driver and built-in DSP audio amplifier, G20 delivers exceptional sound with crystal clarity and deep bass. Stereo sound effect is maximally enhanced to meet utmost needs of listening to music and playing games. It is the best choice for professional gamers.
Multi-Platform Compatible&Omni-directional Microphone
Wireless and wired dual connection enables GP20 more possibilities. It is compatible with mainstream game consoles, such as PS4/PS5/Switch etc. and mobile devices, such as PC, phones, iPad, tablet. Headset integrated onmi-directional microphone can transmits high quality communication with its great sensitivity. Feel free to enjoy HD calls.
Bulit-in 1200mAh Battery, Up to 68 Hours Playtime
KZ GP20 gaming headset comes equipped with a built-in large capacity 1200mAh battery. With a single 1.5h charge, it can work up to 68 hours. The lightweight and comfortable design allows you to wear this headset for longer periods of time without any discomfort.
RGB Neon Light Effect&Retractable Headband
Upgrade your gaming experience with this KZ GP20 gaming headphones. It comes with adjustable headband and comfort ear cups that provide maximum comfort during long gaming sessions. With the RGB Neon Light Effect and retractable headband, it's a style statement for any gaming geek.
Technical Details
Frequency response range
20HZ-20KHZ
Transmission distance
≥10m
Product weight
about 355±10g
Connection
3.5mm interface
Work time
about 21 hours with RGB lighting on/about 68 hours without RGB lighting
A Cromulent Headset
So you want a short and sweet for some headphones. ill be happy to give you one. these headphones for the money are good, they arent the best but they get the job done and act just how i expect KZ's to act. i thankfully havent had the issue Luis Jr. has had but id say to listen to his review. I purchased my pair through amazon as i didnt want to wait very long to receive them. so lets get to the nitty gritty.
Audio:
Good base, everything feels... frontal however but directional audio is great for video games as this is meant for as i can even tell if something is above or bellow me alongside what side its coming from with ease. listening to music is good for these as well allowing some of the higher notes to come through with decent clarity..
Comfort:
imma cut it quick here, these things are tanks but for the first few months youll have these they will PINCH your head if its larger or have larger ears. This can be remedied by simply bending these carefully like Grado's.
Battery life:
Woefully short lived id say 48 hours sometimes if you leave the lights on. you can get a chunky amount of life out of these while playing without the RGB on (makes them look nicer) another issue with the rgb while im here is itll always be something you have to shut off via the mode button on power on
Mic quality:
Yo dawg i heard you like call center mics
The mic on this headset is truly a marvel. something a youtuber like dankpods would really love to scream into kinda bad. i highly suggest using a usb or condenser mic in tandem with this headset to really get the best out of it.
Packaging:
Truly as cheap as they come despite the fit and finish being rather nice compared to other headsets ive felt for gamers that feel like theyd break if you dropped a controller on them lightly. cheap plastic holder, a alright feeling albeit short charging chord (USB C rejoice my friends its not that cheap). and a alright cardboard box with a lotta gamer energy..
So whats the take away:
If you need a headset for gaming that is wireless and youre iffy about the "gamer brands" and would rather a brand thats been known for alright IEMs at bargain bin pricing, this is a good buy and id recommend it. I do plan to upgrade from this eventually but after breaking it in for a little bit its an alright headset with alright audio with an alright price.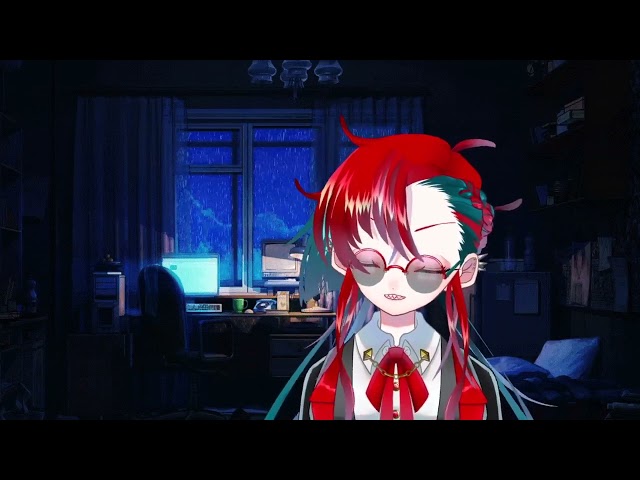 Pretty good Headphones
I made a full written review which you can read here:
https://www.audiophile-heaven.com/2022/08/kz-gp20-gaming-headphones-rgb-sonics.html
sounds great..but
The sound is awesome its well balanced and the BASS is great but it does not drown out all the other sounds and it isnt muddy but the issues comes from the 2.4Hz dongle, it has cut out and come back and at time will cut out and not come back at all until I turn off the headset and turn it back on. The dongle is just like a foot away because my PC is on my desk so I know thats not something thats in the way or too far there's nothing blocking the headset and the dongle. The disconnect does not happen every day but does happen often enough to where I had to bring it up. One more thing to add is that they do look a little bulky on the head but its ok for me as I only wear them in the house.
Shipping Policy
Which countries do you ship to?
We are generally able to ship to most countries via Express Shipping, and many countries via Standard Shipping. You may clarify this with our team to check whether Standard Shipping is available to your country.

We cannot ship to addresses that are "PO boxes or APO/FPO".
*Note: Generally, we can only do Selected Shipping to India and Russia. We can only do Express Shipping to Africa, Argentina, Hawaii, Kuwait, Mauritius, Montenegro and Sri Lanka, to name a few. 
This may be subjected to changes due to unpredictable issues such as Covid, war, and etc.
How much does shipping cost?
We have two shipping methods - Standard Shipping and Express Shipping.

Standard Shipping is free for most countries, while Express Shipping is 15-35USD depending on your country. If your order is over 270USD, Express Shipping is free*. 

*This applies for most countries. However, large items such as headphones and desktop DAC/AMPs (e.g. HarmonicDyne G200, MUSICIAN MDP-2, and etc.) are excluded.

Shipping fees exclude import taxes or processing fees that may be applicable for your country. Linsoul is not responsible for such fees. Should you refuse to pay the tax/customs fees, shipping fees will still be deducted from the amount paid for thetwo-way freightcharges. The cost of the freight charges may be more than the amount reflected on your order due to tax and other miscellaneous fees.

Some parcels claimed to be "returned to the seller" may be destroyed by the post office or customs officers when buyers refuse to accept their parcels or fail to pay for their taxes.No refundwill be processed for such cases.Standard Shipping via YunExpress is a tax-inclusive option for some countries. However, Linsoul will not be responsible for additional administrative or handling fees charged by your local courier company or customs. Please kindly check this with your local customs.For certain remote areas, there may be additional charges via Express Shipping. We will contact you if there is a need to make additional payments. Please contact us before placing an order, should you have any queries regarding shipping.  
How long does it take to receive the order after it is placed?
For in-stock products, your order will be shipped within 3 working days. You may check with our staff regarding the in-stock status of any products. 
Customized items will take a longer time. Please contact our staff for more information.
On normal non-sale days, once your parcel has been shipped out:
For Standard Shipping, it takes about 2-4 weeks for items to be delivered after shipping out. For some countries, it might take up to 2-3 months, depending on your country, its customs and other factors.* The duration for transit is something beyond our control. Linsoul will not be making refunds for such cases. Please consider an upgrade to Express Shipping or keep the waiting time in mind.
For Express Shipping, it takes about 3-7 days for items to be delivered after shipping out.
*Note: Timings might be affected due to festive seasons or other unforeseen circumstances
What happens if the parcel has been shipped but not delivered?
First, kindly contact your local courier using the local tracking number. 
If your parcel were to be in transit for at least 3 months, it may have been lost in transit. 
For orders below $50USD, you may either opt for a one-time reshipment of parcel OR a full refund of the amount paid in cash via PayPal/Credit/Debit card. 

For orders above $50USD, we will only process a 50% refund of your order paid in cash via PayPal/Credit/Debit card. Should there be any concern about Standard Shipping, you are encouraged to opt for DHL Express Shipping instead.
Customers are to bear the consequences and fees incurred, if the parcel was undelivered due to any of the following situation:
Wrong address or phone number provided by recipient
Recipient was uncontactable when courier company contacted
Refusal to sign for the package by recipient
Lost or damaged parcel because recipient opted for "no-signature delivery"
Refusal to pay for the local tax/processing fee by recipient
Refusal to provide supporting documents for custom clearance by recipient
Who will pay for the import tax/custom fees
Customers have to bear any form of custom/import/processing fees that are applicable for your parcel.
Should you be unwilling to pay for the fees and reject the delivery of the parcel, you will still have to pay for the shipping cost. Linsoul will only refund the amount of your order after deducting the two-way shipping fees incurred.
What shipping companies do you use?
We collaborate with these courier companies:
Standard Shipping: 4PX, UBI, NinjaVan, and Yun Express
Express Shipping: DHL Express, FedEx and SF Express
Customer Support
How do I get help for my order?
Cancellation or/and modification of orders can only be done manually via our staff, provided that our Warehouse Team has not processed your order. 
As our Support Team might not be available during non-working days and weekends, please place your order wisely.
Should you really need to cancel or/and modify your order after purchase, please contact us via our support email (Support@Linsoul.com) or website chat. We will help you with the changes if that could be done.

In general, upon receiving your parcel, please confirm the contents of the package and ensure that the package is in good condition before signing for it. All customers are strongly advised to take an unboxing video of their parcel and packaging when opening their parcels and products.

For faulty/missing items, please send an email to support@Linsoul.com for after-sale services. The following details are required. 
Send an email to support@Linsoul.com with an appropriate Subject Title 

Provide your order number and state the issue clearly 

Attach photos and videos to show that your product is faulty/missing. Shipping details on the parcel packaging have to be clearly visible. 


If the photos/videos provided are insufficient to prove the stated issue, we will enquire more. Once the issue has been confirmed, we will arrange for a replacement, partial refund or a full refund (where applicable). For incorrect products, Linsoul reserves all rights in deciding whether you need to return the incorrect item or not. Please kindly contact us via email first. Our team aims to review your email within 3 working days.
For other queries, the fastest way to contact us is via our website or Discord

Linsoul Audio will not be responsible for parcels that have been damaged during the transit process.
Do I get tracking details for my order?
After placing an order, you will receive the order confirmation email. After your order has been shipped out, you will also receive a tracking email. You can track your order via the tracking number online. Should you not have received the emails or face any difficulties tracking your order, please kindly contact us for support.

For more than 1 orders placed under the same account and shipping address, Linsoul will automatically combine the orders and ship them out via one tracking number. Should you have special requests to have the orders shipped separately, please kindly contact us via Discord or our website's chat. We will do our best to help.
How do I cancel my order?
Cancellation or/and modification of orders can only be done manually via our staff, provided that our Warehouse Team has not processed your order. Orders that have been shipped cannot be cancelled and modified.
As our Support Team may not be available during non-working days and weekends, please place your order wisely as support cannot be guaranteed for such requests.
Should you really need to cancel or/and modify your order after purchase, please contact us via our support email (support@Linsoul.com) or website chat. We will help you with the changes if that could be done.
30-Day Return Policy
Where should I send the product for the return process?
To initiate the return shipment, kindly send an email to support@Linsoul.com within 30 days upon receiving the sealed product(s). The RMA form and details will be provided to you via email.
When must the product be returned after receiving the RMA form and details? 
After receiving the return instructions from us via email, kindly arrange the return shipment of the parcel within 5 working days, and update us with the tracking link via email again. Failure to do so will result in a cancellation of the return process.
When will I receive my refund after returning the product?
In most cases, after receiving and inspecting the returned product, your refund will be processed within 5 business days. Refunds may incur a currency exchange loss or transaction fee, depending on your source of payment (e.g. Bank or PayPal). Linsoul will not be responsible for such fees.