Bluetooth 5.0 Module Upgrade Cable
CVC NOISE REDUCTION
IPX5 WATERPROOF CERTIFICATION
BLUETOOTH 5.0
Sale price
$29.99 USD
Regular price
APTX-HD LOSSLESS TRANSMISSION
Sound transmission performance improved nearly three times.Compared with aptx's 352kbps bit rate, aptxHD is enhanced to 576kbps, which provides an advantage of "better than CD"listening experience.
BLUETOOTH 5.0+EDR&CSR8675 BLUETOOTH CHIPS
?30% lower power consumption than conventional csr chips further connection distance,more fast signal transmission,more stable connection performance.By using advanced manufacturing technology, the area of finished products is reduces by 20% compared with csr8645, which contains more electronic components in a limited volume..
UP TO 576KBPS BIT RATE
Ultimate specifications for 99% bluetooth devices. most android phones equipped with Qualcomm hardware can be used and are currently available for csr specifications.
CVC NOISE REDUCTION
cvc noise cancellation microphone like face-to-face hd call and provide advanced audio enhancement and environmental noise suppression. excellent noise cancellation ability to solve the interference of environmental noise during the call, and provide better call quality.
GREAT DIMENSION FOR EARPHONES
Exterior Dimensions: 12.5*9.5*4cm (4.92*3.74*1.57in).Interior Dimensions: 10.5*6*1cm (4.13*2.36*0.39in)
IPX5 WATERPROOF CERTIFICATION
Running, playing,and riding, it fits tightly with your body all the time,and the proof and sweat-proof features let you play freely.
Technical Details
Stand by time
up to 100hr
Fit for earphone type
B Pin for KZ-ZST/ZS10/AS10/BA10/AS06/ES4/ZSR
C Pin for KZ-ZSN/ZSN PRO/AS16/ZS10 PRO
Horrible design
There's way better alternatives, especially for the customer support. Don't buy
Hello there,
We are sorry about your problem.However,your parcel has been delivered and we can no longer edit the order.
We cannot process a refund or reshipment of the item as we had shipped it out according to what you ordered.
Thank you for your understanding.
Microphone is unusable
The microphone is of very low quality and as such is unusable. The sound quality is ok. The buttons are very hard to press on.
Good quality, bad usability
Sadly this bluetooth module only allows Micro USB. Apart from that I find it regularly sliding around my neck, especially when only one headphone is in my ear. Sound quality wise, these are excellent
Check the hiss noise
check the hiss noise related to my other comment.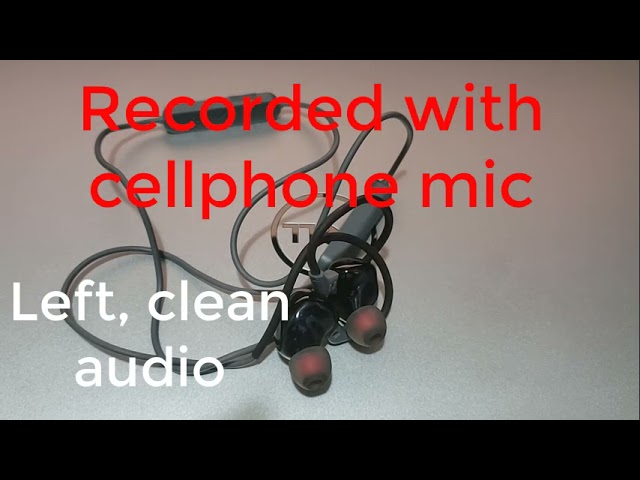 Terrible quality
Terrible hiss in the right channel make it impossible to use. It lasted 30 minutes before the noise started. Tried in 3 different cell phones and 2 computers. Stay away.
Constant terrible hiss and noise.
I am using them in conjunction with the KZN Pro X and have a constant terrible hiss and noise.
Some Bluetooth headsets have that at very low volumes, but in my case it is across the whole range.
I consider it a design flaw.
Great addition for my KZ ZS10 Pro's
Bought to use with my KZ ZS10 Pro's in the gym because cables in the gym are annoying. No issues with connectivity (even with older Samsung phones) and sound quality is on par with cables. Battery life on mine is excellent and the build quality is good. Highly recommended!
works good with some downfalls
the bluetooth cable works good for a close distance.
I'm pleased with the high level of sound that it can transfer and the comfortability a bluetooth headset provides.
I also found a few things which could be more optimized -
1. the ear hooks are too big for me and fall out from my ears, I would suggest to make them in defferent sizes
2. the bluetooth doesnt reach to distances longer than 5 meters
3. the buttons are really hard to push and its difficult to work with
Very good for the price
Works perfect. Very high value for the price.
Cable is a bit stiff and keeps its own shape.
Shipping Policy
Which countries do you ship to?
We are generally able to ship to most countries via Express Shipping, and many countries via Standard Shipping. You may clarify this with our team to check whether Standard Shipping is available to your country.

We cannot ship to addresses that are "PO boxes or APO/FPO".
*Note: Generally, we can only do Selected Shipping to India and Russia. We can only do Express Shipping to Africa, Argentina, Hawaii, Kuwait, Mauritius, Montenegro and Sri Lanka, to name a few. 
This may be subjected to changes due to unpredictable issues such as Covid, war, and etc.
How much does shipping cost?
We have two shipping methods - Standard Shipping and Express Shipping.

Standard Shipping is free for most countries, while Express Shipping is 15-35USD depending on your country. If your order is over 270USD, Express Shipping is free*. 

*This applies for most countries. However, large items such as headphones and desktop DAC/AMPs (e.g. HarmonicDyne G200, MUSICIAN MDP-2, and etc.) are excluded.

Shipping fees exclude import taxes or processing fees that may be applicable for your country. Linsoul is not responsible for such fees. Should you refuse to pay the tax/customs fees, shipping fees will still be deducted from the amount paid for thetwo-way freightcharges. The cost of the freight charges may be more than the amount reflected on your order due to tax and other miscellaneous fees.

Some parcels claimed to be "returned to the seller" may be destroyed by the post office or customs officers when buyers refuse to accept their parcels or fail to pay for their taxes.No refundwill be processed for such cases.Standard Shipping via YunExpress is a tax-inclusive option for some countries. However, Linsoul will not be responsible for additional administrative or handling fees charged by your local courier company or customs. Please kindly check this with your local customs.For certain remote areas, there may be additional charges via Express Shipping. We will contact you if there is a need to make additional payments. Please contact us before placing an order, should you have any queries regarding shipping.  
How long does it take to receive the order after it is placed?
For in-stock products, your order will be shipped within 3 working days. You may check with our staff regarding the in-stock status of any products. 
Customized items will take a longer time. Please contact our staff for more information.
On normal non-sale days, once your parcel has been shipped out:
For Standard Shipping, it takes about 2-4 weeks for items to be delivered after shipping out. For some countries, it might take up to 2-3 months, depending on your country, its customs and other factors.* The duration for transit is something beyond our control. Linsoul will not be making refunds for such cases. Please consider an upgrade to Express Shipping or keep the waiting time in mind.
For Express Shipping, it takes about 3-7 days for items to be delivered after shipping out.
*Note: Timings might be affected due to festive seasons or other unforeseen circumstances
What happens if the parcel has been shipped but not delivered?
First, kindly contact your local courier using the local tracking number. 
If your parcel were to be in transit for at least 3 months, it may have been lost in transit. 
For orders below $50USD, you may either opt for a one-time reshipment of parcel OR a full refund of the amount paid in cash via PayPal/Credit/Debit card. 

For orders above $50USD, we will only process a 50% refund of your order paid in cash via PayPal/Credit/Debit card. Should there be any concern about Standard Shipping, you are encouraged to opt for DHL Express Shipping instead.
Customers are to bear the consequences and fees incurred, if the parcel was undelivered due to any of the following situation:
Wrong address or phone number provided by recipient
Recipient was uncontactable when courier company contacted
Refusal to sign for the package by recipient
Lost or damaged parcel because recipient opted for "no-signature delivery"
Refusal to pay for the local tax/processing fee by recipient
Refusal to provide supporting documents for custom clearance by recipient
Who will pay for the import tax/custom fees
Customers have to bear any form of custom/import/processing fees that are applicable for your parcel.
Should you be unwilling to pay for the fees and reject the delivery of the parcel, you will still have to pay for the shipping cost. Linsoul will only refund the amount of your order after deducting the two-way shipping fees incurred.
What shipping companies do you use?
We collaborate with these courier companies:
Standard Shipping: 4PX, UBI, NinjaVan, and Yun Express
Express Shipping: DHL Express, FedEx and SF Express
Customer Support
How do I get help for my order?
Cancellation or/and modification of orders can only be done manually via our staff, provided that our Warehouse Team has not processed your order. 
As our Support Team might not be available during non-working days and weekends, please place your order wisely.
Should you really need to cancel or/and modify your order after purchase, please contact us via our support email (Support@Linsoul.com) or website chat. We will help you with the changes if that could be done.

In general, upon receiving your parcel, please confirm the contents of the package and ensure that the package is in good condition before signing for it. All customers are strongly advised to take an unboxing video of their parcel and packaging when opening their parcels and products.

For faulty/missing items, please send an email to support@Linsoul.com for after-sale services. The following details are required. 
Send an email to support@Linsoul.com with an appropriate Subject Title 

Provide your order number and state the issue clearly 

Attach photos and videos to show that your product is faulty/missing. Shipping details on the parcel packaging have to be clearly visible. 


If the photos/videos provided are insufficient to prove the stated issue, we will enquire more. Once the issue has been confirmed, we will arrange for a replacement, partial refund or a full refund (where applicable). For incorrect products, Linsoul reserves all rights in deciding whether you need to return the incorrect item or not. Please kindly contact us via email first. Our team aims to review your email within 3 working days.
For other queries, the fastest way to contact us is via our website or Discord

Linsoul Audio will not be responsible for parcels that have been damaged during the transit process.
Do I get tracking details for my order?
After placing an order, you will receive the order confirmation email. After your order has been shipped out, you will also receive a tracking email. You can track your order via the tracking number online. Should you not have received the emails or face any difficulties tracking your order, please kindly contact us for support.

For more than 1 orders placed under the same account and shipping address, Linsoul will automatically combine the orders and ship them out via one tracking number. Should you have special requests to have the orders shipped separately, please kindly contact us via Discord or our website's chat. We will do our best to help.
How do I cancel my order?
Cancellation or/and modification of orders can only be done manually via our staff, provided that our Warehouse Team has not processed your order. Orders that have been shipped cannot be cancelled and modified.
As our Support Team may not be available during non-working days and weekends, please place your order wisely as support cannot be guaranteed for such requests.
Should you really need to cancel or/and modify your order after purchase, please contact us via our support email (support@Linsoul.com) or website chat. We will help you with the changes if that could be done.
30-Day Return Policy
Where should I send the product for the return process?
To initiate the return shipment, kindly send an email to support@Linsoul.com within 30 days upon receiving the sealed product(s). The RMA form and details will be provided to you via email.
When must the product be returned after receiving the RMA form and details? 
After receiving the return instructions from us via email, kindly arrange the return shipment of the parcel within 5 working days, and update us with the tracking link via email again. Failure to do so will result in a cancellation of the return process.
When will I receive my refund after returning the product?
In most cases, after receiving and inspecting the returned product, your refund will be processed within 5 business days. Refunds may incur a currency exchange loss or transaction fee, depending on your source of payment (e.g. Bank or PayPal). Linsoul will not be responsible for such fees.