1DD + 2BA + 1 Planar + 1 PZT In-Ear Monitor
Regular price
$219.00 USD
Sale price
$219.00 USD
Regular price
Driven by the pursuit of extraordinary audio reproduction, at Kiwi Ears, we create the perfect amalgam of technological innovations with refined tuning strategies.
With musicians and studio engineers particularly in mind, we are on an uncompromising quest to produce the finest professional In-Ear Monitors that will reveal every nuance in your music and performance.
The Kiwi Ears Quintet utilizes 4 driver types, including a DLC dynamic driver, 2 balanced armature drivers, a planar magnetic driver, and a piezoelectric bone conductor, delivering high-resolution audio.
The new planar tweeter system in the Quintet, called MPT (Micro Planar Transducers), offers low noise, high output, and crisp treble, enhancing audio resolution and texture.
Kiwi Ears developed the MPT driver to address the challenge of achieving high-quality ultra-treble, providing sustained frequencies from 4kHz to 40kHz with natural tonal texture and integration.
The Quintet offers a balanced tonal signature, combining the best qualities of each driver type for impactful bass, neutral upper mids, detailed treble, and an extended soundstage.
4 Driver Types, 5 Drivers per Side
The Kiwi Ears Quintet utilizes 4 different types of drivers, consisting of 1 Diamond-Like Carbon (DLC) dynamic driver, 2 balanced armature (BA) drivers, 1 planar magnetic driver, and 1 piezoelectric (PZT) bone conductor. With a total of 5 drivers per each ear, the Quintet delivers extremely high-resolution audio comparable to professional studio monitors. A large 10mm DLC driver was selected as the sub-woofer due to DLC's high responsiveness and tensile strength, which pumps out impactful bass slams, but with fast decay speeds. 2 Knowles balanced armature drivers deliver natural and resolving mids, a classic example of why balanced armatures are beloved in the industry.
We are excited to announce the utilization of a new planar tweeter system in the Quintet. The MPT (Micro Planar Transducers) is a new driver technology for the IEM industry. These new tweeters feature the classic planar magnetic driver circuitry but with a smaller footprint for use in hybrid designs. With an extremely low noise floor and high output capacity, these planar magnetic drivers deliver crisp and detailed treble that is unique from typical BA or EST (electrostatic) tweeters used in most IEM's today. Finally, a piezoelectric driver was utilized to deliver ultra-treble microdetail and air. In R&D testing, the presence of the PZT driver significantly enhanced perceived audio resolution, texture, and sound stage, making it a no-brainer to be an addition in the Quintet.
Kiwi Ears Micro Planar Transducers (MPT) Drivers
Achieving a high quality ultra-treble has been a challenge in the IEM industry. BA drivers are compact, but offer low ultra-treble extension, and are also limited by their output and timbre quality. EST drivers are difficult to utilize in multi-driver setups as they have very low output, often being masked by other drivers' volumes. Additionally,  EST drivers can sound very metallic at high voltage, resulting in an unnatural presence. For this reason, Kiwi Ears has developed a new ultra-treble tweeter with a small modular size of only 5mm, but a tremendous output of 118dB. The Kiwi Ears MPT driver is efficient at producing sustained treble frequencies from 4kHz to 40kHz.
Typical BA or EST drivers have diminishing treble output after 8kHz. However, the MPT driver can maintain the same constant sound pressure at 14kHz as at 4 or 8kHz. This allows extreme flexibility in tuning the MPT driver to match other driver types such as BA or DD, as their outputs are similar. Furthermore, the MPT driver has a significantly more natural tonal texture than EST or BA drivers, achieving better integration in the mix. 
Balanced Tonal Signature
A balanced sound signature is a core belief at Kiwi Ears. The Quintet took almost a year in development due to the engineering difficulty of combining all of its driver types. However, the result is a completely balanced tone that accurately reflects the best qualities of each driver. The sub-bass hits strong and fast, with a 9dB shelf that transitions into a flat mids at 300Hz. This mids-bass transition ensures that there is a slight warmth in the lower mids for bass guitar notes to be in the mix, but still retain a studio-monitor-like neutrality to the upper mids.
This creates a natural and clean tone without any muddying or bloating. The treble accurately peaks at 3kHz to match the acoustic perception of the human ear's pinna, with a gradual decay into the upper treble. Thus, the treble is well-detailed and sparkles, but without any shrillness or harshness. The planar and PZT drivers provides a good extension into the treble until 40kHz, making a higher sense of resolution, airy atmosphere, and soundstage.
Technical Details
Drivers
1 Diamond-Like Carbon (DLC) dynamic driver, 2 balanced armature (BA) drivers, 1 planar magnetic driver, and 1 piezoelectric (PZT) bone conductor
Cable Details
1.2 Meters, High-quality Oxygen-free Silver-plated Copper Cable
Processing Time
This product is in Pre-order period. Pre-orders are provided for items that have not reached us and will take some time to be shipped out.
Processing time: 2-3 Weeks
Note:
No cancellation of orders once ordered.
All orders to be shipped out sequentially.
These are an amazing experience, Quadbrid sub $500!!
Build Quality: The body of the IEMs is superb, the 3D-printed resin and faceplate have a smooth texture creating a high-end feel to the touch. The included cable never kinks or gets tangled, this makes using them and the cable effortless and frustration-free. The tips offer different music experiences and thank you for so many size options.
Sound Quality: These were able to play almost everything at an exceptional level at their price point! Instrumental music like Claire de Lune, Fur Elise, The Four Seasons e largo pianissimo e Sempre performed well with good tonality and accuracy, Pachelbel: Canon in D Major performed by Sir Neville Marriner was a treat! Orchestral and Opera style music like Requiem in D Minor, K. 626 Sequence VI, Lacrimosa dies illa, Erlkonig Op 1, D. 328 were quite the experience!! Popular/Modern music played well. They shined in music with strong vocals, Blake Shelton, Adele, Nicotine Dolls, Bob Segar, etc. On the flip side, I didn't see this much but songs with bad mixing or some of the Baroque, Classic, Orchestral style music with floor noise did not play or sound well. They weren't bad experiences, but the Quintets identified those areas and it was hard to ignore. One experience that sticks out is Ellie Goulding's Explosions. Maybe it is the Piezoelectric Bone Conductor creating that higher end, but the mix of that song came off shrill in some areas, not brooding and dark as it typically would. 
But I highly recommend these at this price point, with that Quadbrid setup, it's hard to pass up such a value and experience!! Great job on these Linsoul!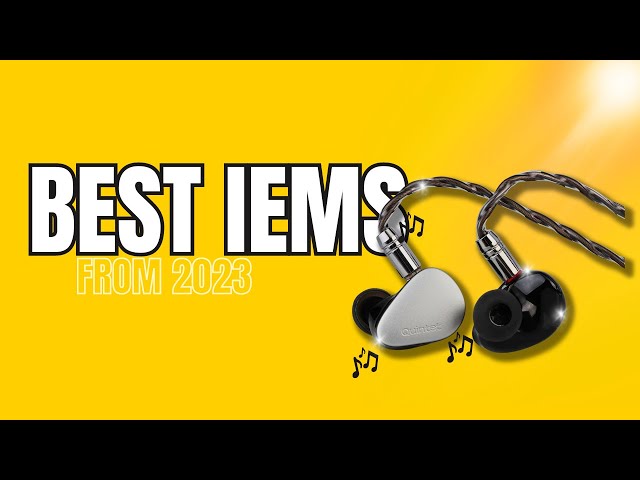 Believe the Hype
I really love the Quintet!
KIWI EARS QUINTET: Cheap, Affordable Quadbrid Set
Quadbrid driver implementation on an IEM can only be on TOTL range. And it is quite fascinating to see such a multi-driver set-up on a US$200/£161 price range. Will the Kiwi Ears Quintet simply become a game changer in the current IEM game?
PROS:
△ Solid yet lightweight shell chassis, good colour contrast between its cavity base and face plate.
△ Inclusion of a good quality stock cable.
△ Sufficient amount of ear tips to choose from.
△ IEM storage case for carrying and decent protection for the IEMs.
△ Mild U-shaped, almost neutral sound signature for neutralheads.
△ Precise and punchy bass response.
△ Clear, transparent and neutral midrange.
△ Remarkable tonal colour presentation on female vocals and instruments especially strings and woodwinds
△ Bright, crisp and airy treble response.
△ Wide and tall perceived sound/speaker stage to have a good spacious headroom.
△ Remarkable imaging projection with good separation capabilities.
CONS:
▽ Definitely not for bassheads.
▽ Bass tones seems to have that lack of depth and less darker pitch.
▽ Male vocals particularly on baritone-type doesn't have an enough note volume to have a warm and lusher sound from them.
▽ Instances of sibilance on a sibilant-laden tracks.
▽ Quite a paucity on its sound/speaker stage's depth.
For more information, check out the link below:
http://euphoniareviews.blogspot.com/2023/09/kiwi-ears-quintet-cheap-affordable.html
This set is brought you by Linsoul Audio
Kiwi Ears Quintet.
Incredible, more comfortable for me than the Moondrop Kato. No fatigue using for many hours. I also have the LETSHUOER x Z12's which I am also pretty delighted with. The Quintet is probably a step up!
They got all
They got all , tuning , presentation definition , weight. Despite I have kilobucks iems, this one became my daily driver, a.must have.
IEM worth more than the price featuring high frequency and resolution
I think this IEM is very unique. The treble and resolution linger in my ears and head. This personality is worth more than the price for this price. If you have this one, you can enjoy a wide range of genres of music with sufficiently high sound quality. This product may be one of those products in this price range that will satisfy you enough to reach your goal. Pursuing higher sound quality than these product levels means starting a long journey in pursuit of your favorite IEM.
Top marks to Kiwiears for their marketing & presentation of a very average product.
Kiwiears are very good at marketinh. Their branding is strong. Their packaging is classy yet fun. Their IEMs look stylish. They've nailed it.
3/5 is NOT a bad score. People throw around 5's too easily - especially those who seek to validate their own purchase. Which is a hell of a lot of people - most, I'd say.
I'm no audiophile, but I've worked in music for 25 years and I know good sound when I hear it.
This is an extremely overcrowded space & there is hell of a lot of competition. IEMS (or headphones), for me, need to one of two things:
(I) excel as an all rounder, of sorts.
(II) excel at something specific (eg the Fatfreq Maestro Mini are purely bought for pure bass hedonism & do that job realllllly bloody well).
I don't think any of Kiwi Ears products that I've owned (these which I've already sold & the Orchestra Lite, which I am currently trying to sell - in honesty I only bought these with gaming in mind & have since learnt that no matter how good an IEMs imaging is - they simply cannot compete with headphones) have just not done it for me. They got me with the marketing & looks - I was certainly susceptible to this, especially in unknown territory - I've learnt my lesson now.
Believe me - I don't want to spend 500 USD on two pairs of IEMs just to hate on them. I'm not an especially wealthy man.
This is all subjective, but I just don't think these are anything special at all. They are definitely not bad & I'm sure KE will continue to do well through their excellent marketing & designs; and they absolutely sound more than competent - but in such a competitive market with lots of great options, when talking purely about sound - they just don't stand out for me.
That said - we're very lucky to be able to say that something as solid as this is 'average'. This really is a buyer's market.
Hi there,
Thank you for expressing your thoughts openly and offering your insights.
The Quintet offers a balanced tonal signature, combining the best qualities of each driver type for impactful bass, neutral upper mids, detailed treble, and an extended soundstage.
Your feedback, combining positive and constructive insights, offers valuable guidance.We also appreciate your feedback,please believe that we will do better and better in the future.
Thank you for your understanding.
Balancing good balance and high resolution
Despite the complicated driver configuration, I was impressed that it was well put together so far. All the earphones from the same manufacturer are wonderful, but I think these earphones are especially wonderful.
Wow!
This is now my favorite iem under $350 (it sounds much more expensive than it costs). Probably the most fun sounding highs I've heard in an iem period! Nice tight punchy bass and clean mids/treble. Definitely not an iem to relax with, that's for sure. Sounds amazing for rock and metal, wow! Definitely worthwhile to have in any iem enthusiast's collection. No issues with the fit whatsoever. I paired them with a kinera leyding and spinfit w1 tips.
Shipping Policy
Which countries do you ship to?
We are generally able to ship to most countries via Express Shipping, and many countries via Standard Shipping. You may clarify this with our team to check whether Standard Shipping is available to your country.

We cannot ship to addresses that are "PO boxes or APO/FPO".
*Note: Generally, we can only do Selected Shipping to India and Russia. We can only do Express Shipping to Africa, Argentina, Hawaii, Kuwait, Mauritius, Montenegro and Sri Lanka, to name a few. 
This may be subjected to changes due to unpredictable issues such as Covid, war, and etc.
How much does shipping cost?
We have two shipping methods - Standard Shipping and Express Shipping.

Standard Shipping is free for most countries, while Express Shipping is 15-35USD depending on your country. If your order is over 270USD, Express Shipping is free*. 

*This applies for most countries. However, large items such as headphones and desktop DAC/AMPs (e.g. HarmonicDyne G200, MUSICIAN MDP-2, and etc.) are excluded.

Shipping fees exclude import taxes or processing fees that may be applicable for your country. Linsoul is not responsible for such fees. Should you refuse to pay the tax/customs fees, shipping fees will still be deducted from the amount paid for thetwo-way freightcharges. The cost of the freight charges may be more than the amount reflected on your order due to tax and other miscellaneous fees.

Some parcels claimed to be "returned to the seller" may be destroyed by the post office or customs officers when buyers refuse to accept their parcels or fail to pay for their taxes.No refundwill be processed for such cases.Standard Shipping via YunExpress is a tax-inclusive option for some countries. However, Linsoul will not be responsible for additional administrative or handling fees charged by your local courier company or customs. Please kindly check this with your local customs.For certain remote areas, there may be additional charges via Express Shipping. We will contact you if there is a need to make additional payments. Please contact us before placing an order, should you have any queries regarding shipping.  
How long does it take to receive the order after it is placed?
For in-stock products, your order will be shipped within 3 working days. You may check with our staff regarding the in-stock status of any products. 
Customized items will take a longer time. Please contact our staff for more information.
On normal non-sale days, once your parcel has been shipped out:
For Standard Shipping, it takes about 2-4 weeks for items to be delivered after shipping out. For some countries, it might take up to 2-3 months, depending on your country, its customs and other factors.* The duration for transit is something beyond our control. Linsoul will not be making refunds for such cases. Please consider an upgrade to Express Shipping or keep the waiting time in mind.
For Express Shipping, it takes about 3-7 days for items to be delivered after shipping out.
*Note: Timings might be affected due to festive seasons or other unforeseen circumstances
What happens if the parcel has been shipped but not delivered?
First, kindly contact your local courier using the local tracking number. 
If your parcel were to be in transit for at least 3 months, it may have been lost in transit. 
For orders below $50USD, you may either opt for a one-time reshipment of parcel OR a full refund of the amount paid in cash via PayPal/Credit/Debit card. 

For orders above $50USD, we will only process a 50% refund of your order paid in cash via PayPal/Credit/Debit card. Should there be any concern about Standard Shipping, you are encouraged to opt for DHL Express Shipping instead.
Customers are to bear the consequences and fees incurred, if the parcel was undelivered due to any of the following situation:
Wrong address or phone number provided by recipient
Recipient was uncontactable when courier company contacted
Refusal to sign for the package by recipient
Lost or damaged parcel because recipient opted for "no-signature delivery"
Refusal to pay for the local tax/processing fee by recipient
Refusal to provide supporting documents for custom clearance by recipient
Who will pay for the import tax/custom fees
Customers have to bear any form of custom/import/processing fees that are applicable for your parcel.
Should you be unwilling to pay for the fees and reject the delivery of the parcel, you will still have to pay for the shipping cost. Linsoul will only refund the amount of your order after deducting the two-way shipping fees incurred.
Customer Support
How do I get help for my order?
Cancellation or/and modification of orders can only be done manually via our staff, provided that our Warehouse Team has not processed your order. 
As our Support Team might not be available during non-working days and weekends, please place your order wisely.
Should you really need to cancel or/and modify your order after purchase, please contact us via our support email (Support@Linsoul.com) or website chat. We will help you with the changes if that could be done.

In general, upon receiving your parcel, please confirm the contents of the package and ensure that the package is in good condition before signing for it. All customers are strongly advised to take an unboxing video of their parcel and packaging when opening their parcels and products.

For faulty/missing items, please send an email to support@Linsoul.com for after-sale services. The following details are required. 
Send an email to support@Linsoul.com with an appropriate Subject Title 

Provide your order number and state the issue clearly 

Attach photos and videos to show that your product is faulty/missing. Shipping details on the parcel packaging have to be clearly visible. 


If the photos/videos provided are insufficient to prove the stated issue, we will enquire more. Once the issue has been confirmed, we will arrange for a replacement, partial refund or a full refund (where applicable). For incorrect products, Linsoul reserves all rights in deciding whether you need to return the incorrect item or not. Please kindly contact us via email first. Our team aims to review your email within 3 working days.
For other queries, the fastest way to contact us is via our website or Discord

Linsoul Audio will not be responsible for parcels that have been damaged during the transit process.
Do I get tracking details for my order?
After placing an order, you will receive the order confirmation email. After your order has been shipped out, you will also receive a tracking email. You can track your order via the tracking number online. Should you not have received the emails or face any difficulties tracking your order, please kindly contact us for support.

For more than 1 orders placed under the same account and shipping address, Linsoul will automatically combine the orders and ship them out via one tracking number. Should you have special requests to have the orders shipped separately, please kindly contact us via Discord or our website's chat. We will do our best to help.
What shipping companies do you use?
We collaborate with these courier companies:
Standard Shipping: 4PX, UBI, NinjaVan, and Yun Express
Express Shipping: DHL Express, FedEx and SF Express