Announcements
Tips on IEM Maintenance
by Kareena Tang on Oct 12, 2022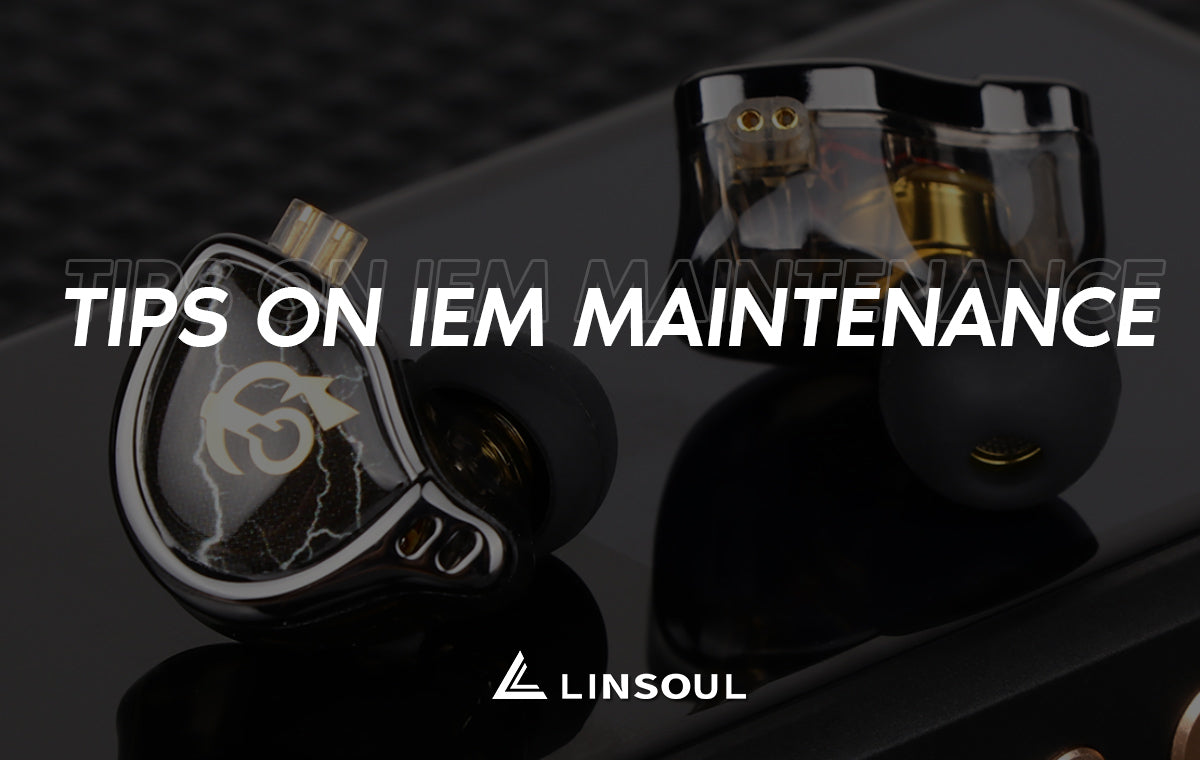 Earphones are essential for us to enjoy music, so it's important that you treat them with the care and respect that they deserve. Keeping them in top condition is good for both your hygiene and the audio fidelity, taking good care of your earphones will also make that lifetime even longer, so we've put together a variety of tips for doing just that.

Use The Storage Case

Proper storage of your earphones is your first line of defense.
The case will protect the earphones from getting smashed or bent out of shape when you are carrying them around in a proper storage case. It also provides some protection from sunlight, wind, and other elements that can't take their toll on the materials your headphones are made of.
Tripowin Indigo Blue Case

 

Tripowin Indigo Leather Round Case for HiFi In Ear Earphone, Audiophile, Musician
TinHiFi Case

 

TinHiFi storage case for earphones, eartips, music player, USB cable and so on
TANGZU Leather Case

 

High Quality TANGZU Rectangular Leather Case for In Ear Earphones,Eartips, cable 
Linsoul Case

 

High Quality Linsoul Case For Earphone and Cables, Dust-proof and Water-resistant
Keep The Earphones and Cable Clean
Always clean your earphones and cable by wiping them to remove oils, ear wax, or dust that have collected on it with dry soft tools such as cotton swabs or cotton pads to keep them in optimized condition after each usage. Earwax build-up is often the cause of poor earphone performance. Remove the eartips from your earphones and use cleaning tool to clear earwax from the nozzle if necessary.
Note: Avoid using any sharp or potentially damaging materials or tools.
Keep The Earphones Dry
Liquids and high humidity exposure should be avoided as sweat or moisture can affect sensitive electronic parts of
earphones
. Keep the earphones in a dry and dust-free environment. Use desiccant packs if needed. Do not expose the earphones to extreme temperatures.
Proper Use and Storage Of Cables
The majority of us are not storing our cable properly and this leads to premature wear and breakage. Don't just let your cable sit in a huge tangled mess. Don't wrap it tightly around your
earphones 
or your music-playing device or let the cable dangle loosely toward the ground. Instead, you should wrap it in very loose broad loops that won't strain or stretch the wires inside but still keeps it ordered so that it doesn't tangle up and stretch the wires that way. Once it's loosely wrapped, use a twist tie or a hair clip to hold them together. Take good care of cable connectors and avoid switching out the cable too often and be extra careful during the process.
Learning how to take care of your earphones is important. Proper care is not that difficult and it can add years to the life of your
earphones
, saving you tons of money and giving you a better listening experience throughout the life of your
earphones
.