Announcements
Linsoul × iForce Chronos Metaverse Headphones Kickstarter Campaign and Giveaway
by Kiki Jiang on Dec 02, 2022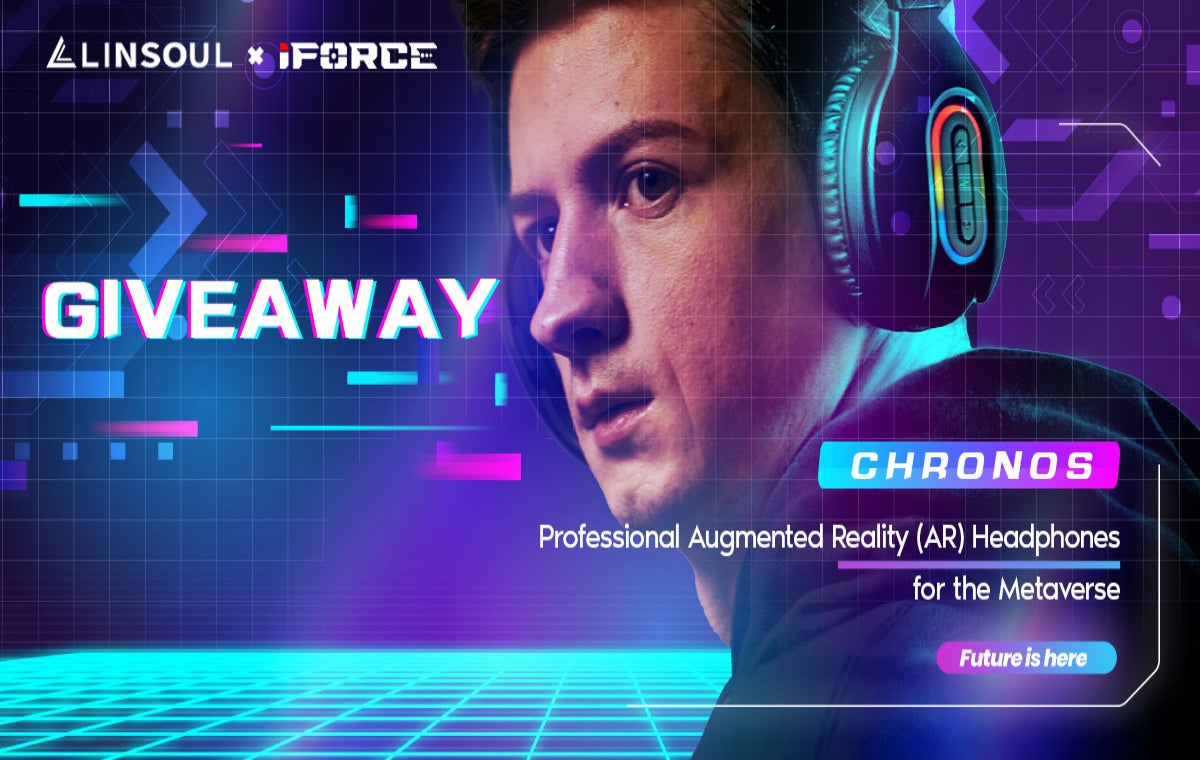 Greetings everyone.

The concept of the "metaverse" has been increasingly popular in recent years. Many people are looking forward to exploring this mystical and interesting virtual world.

With the rise of virtual reality, iForce, a new company, aims to create a product that projects the feeling of the metaverse. A product that contains both paramount sound quality and a life-like tactile experience, giving rise to the iForce Chronos headphones.

The iForce Chronos is a premium professional-grade headphones designed to bring the most immersive augmented audio experience to your games, movies, music, and virtual reality. It has finished the testing process and will be put into mass production. 

We are delighted to be working with iForce in the upcoming Kickstarter Crowdfunding Campaign, which is coming very soon. Please stay tuned for further updates. 
Subscribe to our email notification and find out more about the Chronos via the link below:
https://www.linsoul.com/collections/coming-soon/products/iforce-chronos
All excited about the launch? We hope you are equally excited about our Giveaway! Linsoul x iForce are giving away 1 pair of the iForce Chronos headphones to one lucky winner! 

Simply complete the following steps to participate in our Giveaway:
 
Terms & Conditions:

1. For verification purposes, the winner chosen would need to contact us (Support@Linsoul.com) using the e-mail address that you used to participate in our Giveaway. We may request more information from you if necessary. All impersonation e-mails will be ignored.

2. The prize will be shipped to the winner after the Kickstarter campaign has completed all shipments of the Kickstarter orders.

3. The winner has to share one photo of the prize on Instagram/Facebook/Twitter and tag Linsoul, using the hashtag, #iForceChronos.

4. We do not offer after-sales services for the iForce Chronos prize.

5. The recipient needs to handle the duties or other taxes incurred during the delivery, if any.
We look forward to launching the Kickstarter project with iForce soon.
Cheers,
Linsoul Team
3 comments