3DD Array Type HiFi In-ear Earphones
Array type dynamic high frequency combination
Zinc Alloy Faceplate+Transparent Shell
Ergonomic design to reach utmost comfortable wearing experience
Sale price
$27.00 USD
Regular price
3 Dynamic Driver HiFi Earphones
KZ DQ6 embraces a new structure of Array Type along with three dynamic drivers. It's designed with a 10mm dual magnetic dynamic driver and two 6mm single dynamic driver which will bring you the original HiFi sound quality with powerful analytical power and enhanced low frequency and sensitivity.
Arrayt Type&Acoustic Structure
Array type dynamic high frequency combination can greatly optimize the issue of insufficient high frequency of single dynamic and can increase the range of sound field and the sense of hearing is closer to stage sound. Apart from the innovative driver structure, DQ6 also adopts physical frequency division technology and electronic crossover. With it, you will enjoy clear vocals, distinct musical instruments and rich details.
Zinc Alloy Faceplate+Transparent Shell
DQ6 extends the aesthetics of modern simplism. It comes with two basic modern colors, each of which is build with a Zinc alloy faceplate and transparent shell. You can see through the structure with that shell while the surface shell is carved with a elegant KZ logo. Moreover, a water flexible silicone eartips and 4mm hardware sound mouth displays the perfectionism of KZ team
Detachable 0.75mm 2Pin Cable
DQ6 adopts the custom detachable recessed 0.75mm 2Pin cable. The recessed pins is more stable and not easy to break. Detachable feature enables future upgradeability. You can either replace it with the new one or a Bluetooth cable, the choice is yours
Ergonomic Design, Comfortable Wear
Despite from the functionality, we care about comfort as well. The shape of DQ6 follows the ergonomic design to reach utmost comfortable wearing experience while also offer pretty well noise isolation. You are able to enjoy better and clearer music with this on your ear
Technical Details
Driver Configurations
-10mm dual magnetic dynamic driver -6mm single magnetic dynamic driver*2
Frequency Range
20Hz-40kHz
Fantastic iems
Has great sound separation, doesn't get distorted with lows and highs, pretty good midrange sound as well
Good earbuds for the price
These have great sound quality and come at a surprisingly good price. Would reccomend.
It's good!!
Bought these for my sister's birthday as she had earbuds on her list. Bought this brand on recommendation from the YouTuber Dankpods. Was not disappointed!! Sister says she loves them, and when I gave them a try I was impressed by the quality of the sound and materials used in such an inexpensive product. If you're thinking about buying from this brand, KZ, do it! It's worth at least twice the price.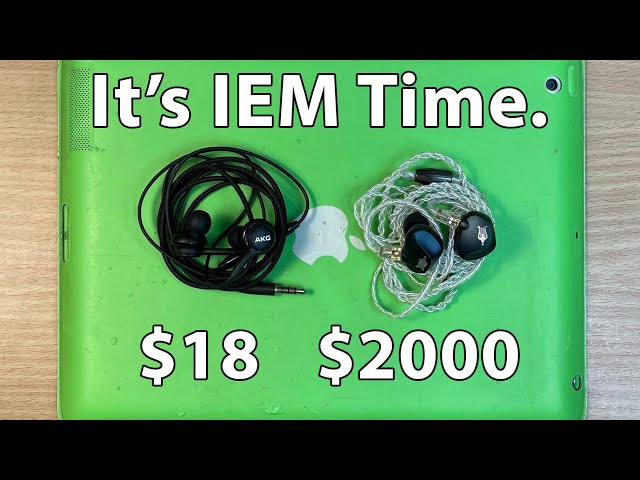 Really awesome for EDM
I won't go into the details of my Music Library
These DQ6 just need a fine adjustment between a new cable and ear tips .. so they are worth investing a bit to tune them - don't expect too much from the standard package.
I choose a mix copper/silver 8 cores and foam ear tips but I keep another pair of different ear tips in the carrying case, just depending of my types of playlists I'm listening too.
Durability and the shell fit are excellent after month and month of use
Great sound but bad durability.
To give praises to this IEM, it features the best sound I'be heard to this day. I don't exaggerate when I say that I adore how extensive the spectrum of sounds that can be reproduced are. That however, is what makes this review so disappointing. They don't last, at least to full capability. I've bought it twice, after initially hearing about it throughout the internet when looking for a pair of replacement headphones. The first time, things were great for a while. Then later on, about a month and some change after, the left side of the pair started to diminish in strength. It was very apparent since like I said previously, when it works, you can really hear every low and high. The sound was lopsided, favoring the right one, requiring me to EQ my headphone output ratio to balance it again. This is at overall lower volume now but equal again. So I questioned it, but figured it could be a defective product. Some time later, trying to test if it was just a fluke, I repurchased it. Unfortunately, the same cycle happened. It sounded great in the beginning. It continued to for a few weeks while I was being very careful with it, and then the left side faded away again. I write this, sadly, not because I'd like to but because it is a potential experience of someone else that I'd like to prevent. To be clear, this is my experience and probably not indicative of most others', but it is a thing. For potential buyers, expect great quality, but be wary of build quality. It's also a shame because I love the design overall and think it looks well-crafted/engineered but that hasn't been my experience overall, sadly.
KZ DQ6 - Intimate warm fun.
I'm very pleased with this purchase, my set after some tips swap became a very warm V shaped sound, very relaxed intimate fun, I find myself picking them up more and more for a more relaxed listening experience. Very happy with them, would recommend, and would love to see more of this design in the future, maybe with beryllium drivers?
A nice sounding good looking IEM for excellent price.
Nice well rounded sound . KZ is getting better all the time with the tuning. No annoying peaks. Dynamic drivers done well. Not as punchy as the budget king Blon BL03 but has better fit and looks much nicer. If you are looking for something with more relaxed sound than others with BA drivers this is a nice change and you can't beat the price.
Best headphones/earbuds I've owned
They have an amazing seal which blocks out almost 100% of noise. The sound is also amazing. There is super low sub bass and very crisp highs. I have paired them with the Shanling UA1 amp which makes it even better. I use them daily for very long periods of time including almost my entire day at school.
Shipping Policy
Which countries do you ship to?
We are generally able to ship to most countries via Express Shipping, and many countries via Standard Shipping. You may clarify this with our team to check whether Standard Shipping is available to your country.

We cannot ship to addresses that are "PO boxes or APO/FPO".
*Note: Generally, we can only do Selected Shipping to India and Russia. We can only do Express Shipping to Africa, Argentina, Hawaii, Kuwait, Mauritius, Montenegro and Sri Lanka, to name a few. 
This may be subjected to changes due to unpredictable issues such as Covid, war, and etc.
How much does shipping cost?
We have two shipping methods - Standard Shipping and Express Shipping.

Standard Shipping is free for most countries, while Express Shipping is 15-35USD depending on your country. If your order is over 270USD, Express Shipping is free*. 

*This applies for most countries. However, large items such as headphones and desktop DAC/AMPs (e.g. HarmonicDyne G200, MUSICIAN MDP-2, and etc.) are excluded.

Shipping fees exclude import taxes or processing fees that may be applicable for your country. Linsoul is not responsible for such fees. Should you refuse to pay the tax/customs fees, shipping fees will still be deducted from the amount paid for thetwo-way freightcharges. The cost of the freight charges may be more than the amount reflected on your order due to tax and other miscellaneous fees.

Some parcels claimed to be "returned to the seller" may be destroyed by the post office or customs officers when buyers refuse to accept their parcels or fail to pay for their taxes.No refundwill be processed for such cases.Standard Shipping via YunExpress is a tax-inclusive option for some countries. However, Linsoul will not be responsible for additional administrative or handling fees charged by your local courier company or customs. Please kindly check this with your local customs.For certain remote areas, there may be additional charges via Express Shipping. We will contact you if there is a need to make additional payments. Please contact us before placing an order, should you have any queries regarding shipping.  
How long does it take to receive the order after it is placed?
For in-stock products, your order will be shipped within 3 working days. You may check with our staff regarding the in-stock status of any products. 
Customized items will take a longer time. Please contact our staff for more information.
On normal non-sale days, once your parcel has been shipped out:
For Standard Shipping, it takes about 2-4 weeks for items to be delivered after shipping out. For some countries, it might take up to 2-3 months, depending on your country, its customs and other factors.* The duration for transit is something beyond our control. Linsoul will not be making refunds for such cases. Please consider an upgrade to Express Shipping or keep the waiting time in mind.
For Express Shipping, it takes about 3-7 days for items to be delivered after shipping out.
*Note: Timings might be affected due to festive seasons or other unforeseen circumstances
What happens if the parcel has been shipped but not delivered?
First, kindly contact your local courier using the local tracking number. 
If your parcel were to be in transit for at least 3 months, it may have been lost in transit. 
For orders below $50USD, you may either opt for a one-time reshipment of parcel OR a full refund of the amount paid in cash via PayPal/Credit/Debit card. 

For orders above $50USD, we will only process a 50% refund of your order paid in cash via PayPal/Credit/Debit card. Should there be any concern about Standard Shipping, you are encouraged to opt for DHL Express Shipping instead.
Customers are to bear the consequences and fees incurred, if the parcel was undelivered due to any of the following situation:
Wrong address or phone number provided by recipient
Recipient was uncontactable when courier company contacted
Refusal to sign for the package by recipient
Lost or damaged parcel because recipient opted for "no-signature delivery"
Refusal to pay for the local tax/processing fee by recipient
Refusal to provide supporting documents for custom clearance by recipient
Who will pay for the import tax/custom fees
Customers have to bear any form of custom/import/processing fees that are applicable for your parcel.
Should you be unwilling to pay for the fees and reject the delivery of the parcel, you will still have to pay for the shipping cost. Linsoul will only refund the amount of your order after deducting the two-way shipping fees incurred.
What shipping companies do you use?
We collaborate with these courier companies:
Standard Shipping: 4PX, UBI, NinjaVan, and Yun Express
Express Shipping: DHL Express, FedEx and SF Express
Customer Support
How do I get help for my order?
Cancellation or/and modification of orders can only be done manually via our staff, provided that our Warehouse Team has not processed your order. 
As our Support Team might not be available during non-working days and weekends, please place your order wisely.
Should you really need to cancel or/and modify your order after purchase, please contact us via our support email (Support@Linsoul.com) or website chat. We will help you with the changes if that could be done.

In general, upon receiving your parcel, please confirm the contents of the package and ensure that the package is in good condition before signing for it. All customers are strongly advised to take an unboxing video of their parcel and packaging when opening their parcels and products.

For faulty/missing items, please send an email to support@Linsoul.com for after-sale services. The following details are required. 
Send an email to support@Linsoul.com with an appropriate Subject Title 

Provide your order number and state the issue clearly 

Attach photos and videos to show that your product is faulty/missing. Shipping details on the parcel packaging have to be clearly visible. 


If the photos/videos provided are insufficient to prove the stated issue, we will enquire more. Once the issue has been confirmed, we will arrange for a replacement, partial refund or a full refund (where applicable). For incorrect products, Linsoul reserves all rights in deciding whether you need to return the incorrect item or not. Please kindly contact us via email first. Our team aims to review your email within 3 working days.
For other queries, the fastest way to contact us is via our website or Discord

Linsoul Audio will not be responsible for parcels that have been damaged during the transit process.
Do I get tracking details for my order?
After placing an order, you will receive the order confirmation email. After your order has been shipped out, you will also receive a tracking email. You can track your order via the tracking number online. Should you not have received the emails or face any difficulties tracking your order, please kindly contact us for support.

For more than 1 orders placed under the same account and shipping address, Linsoul will automatically combine the orders and ship them out via one tracking number. Should you have special requests to have the orders shipped separately, please kindly contact us via Discord or our website's chat. We will do our best to help.
How do I cancel my order?
Cancellation or/and modification of orders can only be done manually via our staff, provided that our Warehouse Team has not processed your order. Orders that have been shipped cannot be cancelled and modified.
As our Support Team may not be available during non-working days and weekends, please place your order wisely as support cannot be guaranteed for such requests.
Should you really need to cancel or/and modify your order after purchase, please contact us via our support email (support@Linsoul.com) or website chat. We will help you with the changes if that could be done.
30-Day Return Policy
Where should I send the product for the return process?
To initiate the return shipment, kindly send an email to support@Linsoul.com within 30 days upon receiving the sealed product(s). The RMA form and details will be provided to you via email.
When must the product be returned after receiving the RMA form and details? 
After receiving the return instructions from us via email, kindly arrange the return shipment of the parcel within 5 working days, and update us with the tracking link via email again. Failure to do so will result in a cancellation of the return process.
When will I receive my refund after returning the product?
In most cases, after receiving and inspecting the returned product, your refund will be processed within 5 business days. Refunds may incur a currency exchange loss or transaction fee, depending on your source of payment (e.g. Bank or PayPal). Linsoul will not be responsible for such fees.