Ovidius TX-901(Combat Armor)
100mm Planar Diaphragm Driver Headphone
All-Metal Design, Stylish And Imposing
Detachable High Quality Cable
Note: Image on the box may differ from the actual product due to new changes
Subcribe to back in stock notification
Free standard shipping to most countries
Free express shipping on orders over $270*. Enjoy free tax and duty paid to most countries. Please refer to our shipping FAQ to see if you apply.
Covid-19 Shipping Delay Notice
Shipping may be delayed due to covid-19 depending on your country regulations.
Authenthic Products
Linsoul Audio is the authorized distributor. All products are authentic and genuine.
Worldwide Free Shipping
We are located in China but send our products worldwide for free. T&Cs apply.
1 Year Warranty
We provide 1 year warranty for the all products except the cables*.
Product Story Background
As the first product of Chinese cultural elements, in the product design, Using the armor of a chariot/warhorse as a design concept, with an acoustic honeycomb structure, combined with a modern geometric metal design style, the entire shell feels textured;

The Armor symbolizes the chariot/horse armor of the Qin Dynasty, reflecting speed, strength and skill.
100mm Planar Diaphragm Driver
Equipped with a 100mm planar diaphragm driver, the Armor offers an extreme frequency response of 15hz to 40Khz, which ensures you will never miss any details of any song
All-Metal Design, Stylish And Imposing
Using the armor of a chariot/warhorse as a design concept, with an acoustic honeycomb structure, combined with a modern geometric metal design style, the entire shell feels textured.
The Perfect Fit and Optimum Comfort
Designed with the highest-quality materials for the metal headband, you're ensured with a secure fit and cloud-like comfort. The lightweight and softbuild design means your long listening sessions will be pleasurable - without the pressure.
Detachable OCC, Silver-Palladium Mixed Braid Cable
The included cable is OCC, Mixed Braid that can reduce signal distortion and improve sound transmission quality, greatly improve the stability and purity of sound transmission. Detachable feature also ensures future upgradeability. You can change it anytime when you want to upgrade your configuration.
Support Balanced Plug
In addition to the 3.5mm single-ended plug, Armor also supports 2.5mm and 4.4mm balanced plugs for a variety of mainstream desktop audio amplifier configurations.
PRODUCT SPECIFICATIONS
Driver
100mm Planar Diaphragm Driver
Frequency response
15-40Khz
Harmonic Distortion
<1% at 1kHz
Sensitivity
105±2db at 1kHz
Headphone Material
Aluminum Alloy (CNC)
WHAT'S IN THE BOX
Coming soon...
UNBOXINGS
Coming soon...
Great gaming headphones, okay for music
I picked these up used elsewhere on the recommendation of "Zeos Reviews" but saw on Linsoul they haven't had many reviews so I thought I'd pop in. Link to Zeos' review below.
Directional audio and soundstage are amazing. There is a sense of verticality with them albeit not very much but some is better than nothing. They image very well but I would not say they image $500 well. If the price point for them was $250-300 I would full heartedly recommend them for gaming, but not for much else.
There is another review on these phones that they sound "off" and there's a strange "tone". To me they sound similar to other cheaper gaming headphones in that regard, where they sound "airy" (if that's a word to describe headphones). In that sense they sound like gaming headphones but with much better detail. You get used to that sound as you're playing or listening to them.
Build quality and comfort is great! Get felt tape because these rattle, badly. Can find felt tape for $5-15 and it's worth it and helps when wearing the headphones. However, still not enough to spend $500. If you can find them discounted or on sale, much more worth it in my opinion.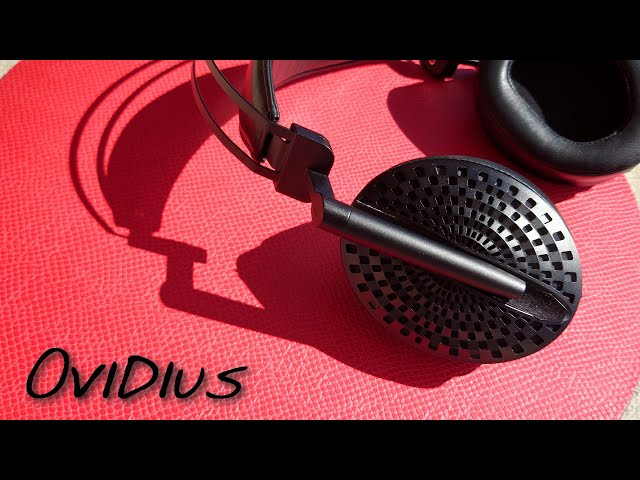 Interesting
After watching a review that said these would be good gaming headphones, I excitedly ordered some. The reviewer said Gun shots were impactful. After about 30 hours of break-in I can confirm that these (mine) have a large bump (+6db) in the 600-1k range, leaning towards 1k. I do not like it. Yes, gun shots are accentuated but everything sounds off. I have eq'd them a lot and while tolerable, it is still a strange tone. I also would not call these bassy, but you can make it happen with EQ. There are other headphones in this price range that are better at everything.
Build quality and comfort is good
Our Shipping Process
NEW ORDER
Automatic
If everything goes right our system will automatically generate your order and send you a confirmation email. If you don't receive the confirmation email please double-check that it wasn't automatically stored in your spam or promotions folder.
ORDER PROCESSING
3 Working Days*
Most of the items you see are in stock and ready to be shipped after 3 working days. If you plan to order a custom (Design or Fit) product, a pre-order, or a made to order item processing times may change on item to item basis.
Standard Shipping
15 to 30 Days.
Standard shipping is offered free worldwide for orders under $269 USD (with some exceptions), but please consider that delivery times may vary considerably depending on your country, up to 90 Days.
Express Shipping
3-6 Working Days.
Most items over $270 include free express shipping (DHL or similar). If your order total is under $270 you can manually add Express Shipping at the checkout page for $15.00 - $35.00USD
World-Wide Shipping
Shipping FAQ
Which countries do you ship to?
We are generally able to ship to most countries via Express Shipping, and many countries via Standard Shipping. You may clarify this with our team to check whether Standard Shipping is available to your country.

We cannot ship to addresses that are "PO boxes or APO/FPO".
*Note: Generally, we can only do Selected Shipping to India and Russia. We can only do Express Shipping to Africa, Argentina, Hawaii, Kuwait, Mauritius, Montenegro and Sri Lanka, to name a few.
This may be subjected to changes due to unpredictable issues such as Covid, war, and etc.
How much does shipping cost?
We have two shipping methods - Standard Shipping and Express Shipping.

Standard Shipping is free for most countries, while Express Shipping is 15-35USD depending on your country. If your order is over 270USD, Express Shipping is free*. 

*This applies for most countries. However, large items such as headphones and desktop DAC/AMPs (e.g. HarmonicDyne G200, MUSICIAN MDP-2, and etc.) are excluded.

Shipping fees exclude import taxes or processing fees that may be applicable for your country. Linsoul is not responsible for such fees. Should you refuse to pay the tax/customs fees, shipping fees will still be deducted from the amount paid for the two-way freight charges. The cost of the freight charges may be more than the amount reflected on your order due to tax and other miscellaneous fees.

Some parcels claimed to be "returned to the seller" may be destroyed by the post office or customs officers when buyers refuse to accept their parcels or fail to pay for their taxes. No refund will be processed for such cases.

Standard Shipping via YunExpress is a tax-inclusive option for some countries. However, Linsoul will not be responsible for additional administrative or handling fees charged by your local courier company or customs. Please kindly check this with your local customs.

For certain remote areas, there may be additional charges via Express Shipping. We will contact you if there is a need to make additional payments. 
Please contact us before placing an order, should you have any queries regarding shipping.  
How long does it take to receive the order after it is placed?
For in-stock products, your order will be shipped within 3 working days. You may check with our staff regarding the in-stock status of any products. 
Customized items will take a longer time. Please contact our staff for more information.
On normal non-sale days, once your parcel has been shipped out:
For Standard Shipping, it takes about 2-4 weeks for items to be delivered after shipping out. For some countries, it might take up to 2-3 months, depending on your country, its customs and other factors.* The duration for transit is something beyond our control. Linsoul will not be making refunds for such cases. Please consider an upgrade to Express Shipping or keep the waiting time in mind.
For Express Shipping, it takes about 3-7 days for items to be delivered after shipping out.
*Note: Timings might be affected due to festive seasons or other unforeseen circumstances
What happens if the parcel has been shipped but not delivered?
First, kindly contact your local courier using the local tracking number.
If your parcel were to be in transit for at least 3 months, it may have been lost in transit.
For orders below $50USD, you may either opt for a one-time reshipment of parcel OR a full refund of the amount paid in cash via PayPal/Credit/Debit card.
For orders above $50USD, we will only process a 50% refund of your order paid in cash via PayPal/Credit/Debit card. Should there be any concern about Standard Shipping, you are encouraged to opt for DHL Express Shipping instead.
Customers are to bear the consequences and fees incurred, if the parcel was undelivered due to any of the following situation:

Wrong address or phone number provided by recipient
Recipient was uncontactable when courier company contacted
Refusal to sign for the package by recipient
Lost or damaged parcel because recipient opted for "no-signature delivery"
Refusal to pay for the local tax/processing fee by recipient
Refusal to provide supporting documents for custom clearance by recipient
Who will pay for the import tax/custom fees
Customers have to bear any form of custom/import/processing fees that are applicable for your parcel.
Should you be unwilling to pay for the fees and reject the delivery of the parcel, you will still have to pay for the shipping cost. Linsoul will only refund the amount of your order after deducting the two-way shipping fees incurred.
How do I get help for my order?
Cancellation or/and modification of orders can only be done manually via our staff, provided that our Warehouse Team has not processed your order.
As our Support Team might not be available during non-working days and weekends, please place your order wisely.
Should you really need to cancel or/and modify your order after purchase, please contact us via our support email (Support@Linsoul.com) or website chat. We will help you with the changes if that could be done.

In general, upon receiving your parcel, please confirm the contents of the package and ensure that the package is in good condition before signing for it. All customers are strongly advised to take an unboxing video of their parcel and packaging when opening their parcels and products.

For faulty/missing items, please send an email to support@Linsoul.com for after-sale services. The following details are required.
1) Send an email to support@Linsoul.com with an appropriate Subject Title 
2) Provide your order number and state the issue clearly
3) Attach photos and videos to show that your product is faulty/missing. Shipping details on the parcel packaging have to be clearly visible.

If the photos/videos provided are insufficient to prove the stated issue, we will enquire more. Once the issue has been confirmed, we will arrange for a replacement, partial refund or a full refund (where applicable). For incorrect products, Linsoul reserves all rights in deciding whether you need to return the incorrect item or not. Please kindly contact us via email first. Our team aims to review your email within 3 working days.
For other queries, the fastest way to contact us is via our website or Discord

Linsoul Audio will not be responsible for parcels that have been damaged during the transit process.
Do I get tracking details for my order?
After placing an order, you will receive the order confirmation email. After your order has been shipped out, you will also receive a tracking email. You can track your order via the tracking number online. Should you not have received the emails or face any difficulties tracking your order, please kindly contact us for support.

For more than 1 orders placed under the same account and shipping address, Linsoul will automatically combine the orders and ship them out via one tracking number. Should you have special requests to have the orders shipped separately, please kindly contact us via Discord or our website's chat. We will do our best to help.
What shipping companies do you use?
We collaborate with these courier companies:
Standard Shipping: 4PX, UBI, NinjaVan, and Yun Express
Express Shipping: DHL Express, FedEx and SF Express

Last updated: 1 November 2022