THIEAUDIO Oracle
New Tribrid IEM with 2EST +2BA +1DD Drivers
Penta-Driver Triple-Hybrid Setup With 3-Way Crossover and 3 sound tubes
10mm Dynamic Driver & Sonion Dual-Electrostatics Driver
Knowles DFK mid-high balanced armature driver
Litz 5N OCC 100 wire x 4 core Silver Plated Wire
This Product is a Pre-order
Processing Time before shipping: 15 working days for orders placed during our CYE Sale avg.
This is a rough estimation. It may change without prior notice.
Free standard shipping to most countries
Free express shipping on orders over $270*. Enjoy free tax and duty paid to most countries. Please refer to our shipping FAQ to see if you apply.
Covid-19 Shipping Delay Notice
Shipping may be delayed due to covid-19 depending on your country regulations.
Authenthic Products
Linsoul Audio is the authorized distributor. All products are authentic and genuine.
Worldwide Free Shipping
We are located in China but send our products worldwide for free. T&Cs apply.
1 Year Warranty
We provide 1 year warranty for the all products except the cables*.
THIEAUDIO
THIEAUDIO was launched in 2019 as a creative endeavor of Linsoul Audio. The goal of THIEAUDIO was to serve as a creative platform for gathering the best teams of engineers to inspire revolutionary audio products for audiophiles and professionals alike. For each project, we hand select the most innovative and renown engineers in his or her field to oversee the design, engineering, and manufacturing of the products. Gathering the momentum from the success of the THIEAUDIO Phantom planar magnetic headphones, as well as the Voyager, Legacy, and Signature series In-Ear Monitors (IEM's), we are committed to the continual expansion on the limits of high-fidelity audio. We welcome you to join us and experience excellence in musical performance.
Signature Series
The Signature Series lineup of THIEAUDIO represents the pinnacle of our R&D skill sets, combining both the latest technology and innovative engineering to bring together top of the line IEM's. The first two Signature Series models, the Monarch and Clairvoyance, were hailed globally as among the best IEM's on the market. Following this success, we are proud to release two new twins tribrids: the Excalibur and Oracle.
The Excalibur and Oracle utilize the latest driver technology from the Danish manufacturer, Sonion - the Electrostatic (EST) tweeter. The EST driver features an ultralight membrane in a small tweeter chamber that is powered by an independent transformer to extend the in-ear monitor's treble range up to 80kHz. In reality, the utilization of these drivers effectively enhances the extreme-treble response and thereby provides a protracted treble decay, a more airy atmosphere, and enhanced sound resolution. The correct implementation of EST drivers can make normal balanced armature driver earphones seem dull and lackluster in comparison.
Oracle: Your Sound Fully Revealed
The Oracle is a 2EST+2BA+1DD tribrid design IEM, featuring three different classes of drivers matched based on their unique functional properties. The Oracle was designed with professional studio use in mind, and is tuned as proper monitors. The mid frequencies are ruler flat to bring about a neutral reproduction of instruments and vocals that is uncolored. A pinpoint placement of the pinna compensation ensures a smooth transition from the mids to the treble, enhancing a crisp bite to vocals and snare drums. The EST drivers are utilized to bring about an airy soundstage and enhanced resolution. To round everything up and keep the sound balanced, the Oracle is tuned with a powerful subbass emphasis that is cut exactly at 200Hz to maintain an uncolored mid region while mimicking the presence of physical subwoofers.
The subbass of the Oracle is powered by a new 10mm polycarbonate dynamic driver to produce a deeper and more impactful low-frequency sound distribution. The driver has been further optimized with stronger magnets to increase its speed and response. We have chosen a customized American Knowles DFK series balanced armature (BA) drivers to reduce the total harmonic distortion (THD) in this fundamental region of the frequency spectrum, and because of its excellent pinna gain placement. Combined with our tuning capabilities, we are blown away by the performance of our new BA driver selection, and believe they will be an instant crowd pleaser. More importantly, these BA drivers match perfectly with the tonal characteristics of the Sonion EST drivers, creating a natural synergy that brings out impeccable detail retrieval, spacious soundstage, and an airy atmosphere.
Despite the sonic advantages of EST drivers, their relatively low sound output volumes mean that the tuning requires special engineering to balance out all of the drivers to make the EST drivers heard. Our prior experiences working with these drivers have honed our abilities to precisely calibrate all of the drivers in the system to best bring out the EST drivers. We believe that the Oracle is among the very few IEM's in the market that fully takes advantage of the full potential of EST drivers, and you'll benefit from the crisp treble extension that is incomparable with any other drivers out there.
PRODUCT SPECIFICATIONS
Frequency response
20–80kHz
Sensitivity
106dB/mW(@1KHz)
Drivers Config
Low :10mm Dynamic Driver; Mid: Knowles DFK Balanced Armatures; High:Sonion Dual electrostatics driver
Cable
Litz 5N OCC 100 wire x 4 core Silver Plated Wire
Plug
2.5mm TRRS, with 2 adapters Others: 3.5mm and 4.4mm do not come with adapters
Accessories
Silicone Eartips x1 Pair
Foam Eartips x3 Pairs(S/M/L)
Carrying Case x1
WHAT'S IN THE BOX
Coming soon...
UNBOXINGS
Coming soon...
Thieaudio Oracle
Well, what to say... wonderful, unique IEM, I was expecting the "insane, beautifully wet midrange" but I did not expect this powerful subwoofer like bass driving the whole show! I think what makes this IEM so delicate is masterfully done glide from midbass to lower midrange. Thieaudio Oracle is about depth more then width, for me it creates feeling of quite massive soundstage. The treble is greatly extended playing in harmony with the rest. I immensely enjoy this IEM with it's first class tuning. Beautiful shells and great cable. Also the shipping was perfect.Thank you Linsoul!
Oracle impression
I would say a nice iem great tonality, balance on frequencies distribution. Instrument separation is also impressive on the price point. It will reveal it's full potential when you upgrade the eartips, in my case, I use AZLA. I will rate 4.5 star.
nothing much
These headphones play very well but the upgrade from timeless 7hz was not very noticeable they are not very suitable for fast rock and metal they are only more detailed
Amazing Product
I carry these on me everywhere with my L&P1 best IEMS
Awesome sound
This was my first mid-high end purchase and am super glad with it, have been using it for months & the quality when paired with a good dac is flawless.
"the only things you need to know"
Oracle is not as 'natural' nor 'realistic' in tonality as you might expect regardless of the high praises for the tuning on some popular reviews. the fact that it uses only 2 Sonion EST drivers for the treble makes the treble sounds 'anemic' or 'weak' to my ears. the EST timbre alone is kind of 'wispy' and lacks proper energy & 'authority', unlike its BA counterpart, albeit the lack of the BA's upper-treble extension. so is it the tuning? and what do you get when the treble is weak? instead of "sshhp" you get "ssssp". no authority. no bone. but wait. Oracle can sound good. very good. what sorcery is that? ear tips rolling. as simple as that.
if you have something like Moondrop Blessing 2 and you like it, maybe look for something else or stop. if you prioritize natural TONALITY, natural timbre, DYNAMIC, energy, punch, slam, drums forward, bass, fun, you might want to look somewhere else too. being a neutral monitor, Oracle has lesser punch and thumps so bear that in mind. but if you really really want to experience the Sonion EST implementation in an IEM with a limited budget, with the right ear tips, I think Oracle reproduces music extremely well. I always imagine the EST can only work as a 'supplement' instead of a core foundation to the whole treble response but I was wrong. Idk about other tribrids, but I didn't fall in love with what I've heard at first. but hey, maybe it's my ear's resonance? but at last, I've found the tune. my tune. and it's almost magical. I can't. stop. listening. to. the. Oracle. period.
so in reality, if you want something "relaxed" while having a great detail retrieval capability with good tonality, if you heavily listen to pop music, if you prioritize vocals, if you listen to noise rock, progressive metal, atmospheric sludge metal, electronica, neo-psychedelia, nu-jazz, hard-bop, no wave, totalism, chamber, orchestral, sonatas, arias, modern classical at large, then Oracle might be your next IEM (sounds like everything). but if you ask me to nitpick more, the dynamic range is somewhat lacking & the treble timbre is not that excellent, even the B2/Dusk sound 'better' at times. because with wrong ear tips, it sounds like wind, without the blow... just an illusion... life is an illusion
vs. KZ SZ10 Pro
In a casual blind test, my dad could not perceive much difference between these and the $40 KZ SZ10 Pros. He actually thought the KZs were the more expensive pair of headphones ~citing better bass.
Setup: (same) 2.5mm balanced silver cable (2 pin) w/ BTR5k AMP/DAC connected via USB to a Macbook Pro 2015 listening to Alice in Chains "down in a hole - unplugged" through Spotify, (different but similar) silicon tips on both. Note that listening volumes were likely not matched perfectly, with KZ10s being naturally louder (lower power draw) out of the gate & me allowing my dad to tune the volume himself.
My own opinion is that these excel on the highs (so smooth, probably due to the ES driver), but the mids are too emphasized and lows are kinda shit. The bass is essentially removed (but not in a bad way? like listening to the song live without the bass player). This configuration is exceptional for classics, vocal tracks, jazz, folk country, opera, ect.. ~tracks where isolation in the high end can really make things shine. This configuration is not exceptional for electronic music, hip hop, rock, ect... Eg; "Bless the Telephone by Labi Siffre" sounds absolutely incredible on these, but "Gold Dust by DJ Fresh" sounds like it's been re-recorded through a flip phone and upsampled. For that reason, I wouldn't recommend them as general use headphones for the average person looking to upgrade from their existing < $100 Chifi IEMs. For entertainment (gaming, skateboarding, ect..) I find myself reaching for the KZ SZ10 Pros because the bass gets me hyped, and for work I use these (no hype / distraction -- just very clear / "correct" sounding audio).
Also, as another reviewer pointed out, it is extremely easy to break things when swapping out cables. I recommend using a guitar pick or credit card or long fingernails to pry out the 2 pin connectors rather than pulling on the cable / bending things.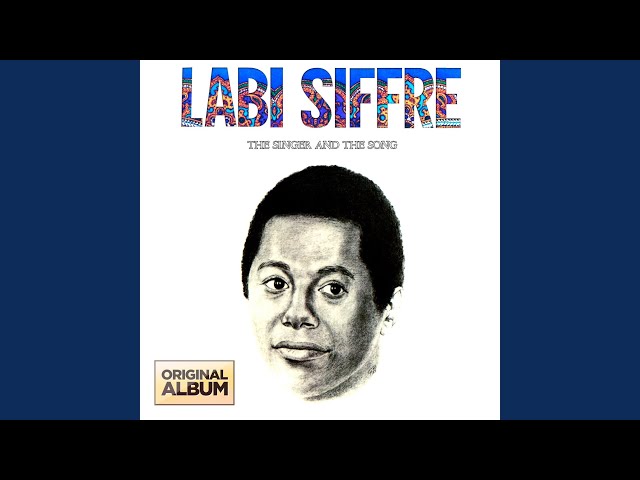 Great IEM
The THIEAUDIO Oracle is a wonderful IEM, well balanced, detailed and a pleasure to listen to. It is comfortable for my ears, not too big. The bass is present but not overpowering, the highs are detailed but not shrill. I love the sound of these IEMs, the presentation is very good. The soundstage is about average for an IEM. I do like the quality of the materials, the build and craftsmanship. The cable is well done, supple and nice to look at. I would highly recommend the Oracle. Bravo!
Great IEM
It's a great IEM and very pleasant as for me. There's not much IEMs at this price point. You won't be disappointed at all. Highly recommend.
Our Shipping Process
NEW ORDER
Automatic
If everything goes right our system will automatically generate your order and send you a confirmation email. If you don't receive the confirmation email please double-check that it wasn't automatically stored in your spam or promotions folder.
ORDER PROCESSING
3 Working Days*
Most of the items you see are in stock and ready to be shipped after 3 working days. If you plan to order a custom (Design or Fit) product, a pre-order, or a made to order item processing times may change on item to item basis.
Standard Shipping
15 to 30 Days.
Standard shipping is offered free worldwide for orders under $269 USD (with some exceptions), but please consider that delivery times may vary considerably depending on your country, up to 90 Days.
Express Shipping
3-6 Working Days.
Most items over $270 include free express shipping (DHL or similar). If your order total is under $270 you can manually add Express Shipping at the checkout page for $15.00 - $35.00USD
World-Wide Shipping
Shipping FAQ
Which countries do you ship to?
We are generally able to ship to most countries via Express Shipping, and many countries via Standard Shipping. You may clarify this with our team to check whether Standard Shipping is available to your country.

We cannot ship to addresses that are "PO boxes or APO/FPO".
*Note: Generally, we can only do Selected Shipping to India and Russia. We can only do Express Shipping to Africa, Argentina, Hawaii, Kuwait, Mauritius, Montenegro and Sri Lanka, to name a few.
This may be subjected to changes due to unpredictable issues such as Covid, war, and etc.
How much does shipping cost?
We have two shipping methods - Standard Shipping and Express Shipping.

Standard Shipping is free for most countries, while Express Shipping is 15-35USD depending on your country. If your order is over 270USD, Express Shipping is free*. 

*This applies for most countries. However, large items such as headphones and desktop DAC/AMPs (e.g. HarmonicDyne G200, MUSICIAN MDP-2, and etc.) are excluded.

Shipping fees exclude import taxes or processing fees that may be applicable for your country. Linsoul is not responsible for such fees. Should you refuse to pay the tax/customs fees, shipping fees will still be deducted from the amount paid for the two-way freight charges. The cost of the freight charges may be more than the amount reflected on your order due to tax and other miscellaneous fees.

Some parcels claimed to be "returned to the seller" may be destroyed by the post office or customs officers when buyers refuse to accept their parcels or fail to pay for their taxes. No refund will be processed for such cases.

Standard Shipping via YunExpress is a tax-inclusive option for some countries. However, Linsoul will not be responsible for additional administrative or handling fees charged by your local courier company or customs. Please kindly check this with your local customs.

For certain remote areas, there may be additional charges via Express Shipping. We will contact you if there is a need to make additional payments. 
Please contact us before placing an order, should you have any queries regarding shipping.  
How long does it take to receive the order after it is placed?
For in-stock products, your order will be shipped within 3 working days. You may check with our staff regarding the in-stock status of any products. 
Customized items will take a longer time. Please contact our staff for more information.
On normal non-sale days, once your parcel has been shipped out:
For Standard Shipping, it takes about 2-4 weeks for items to be delivered after shipping out. For some countries, it might take up to 2-3 months, depending on your country, its customs and other factors.* The duration for transit is something beyond our control. Linsoul will not be making refunds for such cases. Please consider an upgrade to Express Shipping or keep the waiting time in mind.
For Express Shipping, it takes about 3-7 days for items to be delivered after shipping out.
*Note: Timings might be affected due to festive seasons or other unforeseen circumstances
What happens if the parcel has been shipped but not delivered?
First, kindly contact your local courier using the local tracking number.
If your parcel were to be in transit for at least 3 months, it may have been lost in transit.
For orders below $50USD, you may either opt for a one-time reshipment of parcel OR a full refund of the amount paid in cash via PayPal/Credit/Debit card.
For orders above $50USD, we will only process a 50% refund of your order paid in cash via PayPal/Credit/Debit card. Should there be any concern about Standard Shipping, you are encouraged to opt for DHL Express Shipping instead.
Customers are to bear the consequences and fees incurred, if the parcel was undelivered due to any of the following situation:

Wrong address or phone number provided by recipient
Recipient was uncontactable when courier company contacted
Refusal to sign for the package by recipient
Lost or damaged parcel because recipient opted for "no-signature delivery"
Refusal to pay for the local tax/processing fee by recipient
Refusal to provide supporting documents for custom clearance by recipient
Who will pay for the import tax/custom fees
Customers have to bear any form of custom/import/processing fees that are applicable for your parcel.
Should you be unwilling to pay for the fees and reject the delivery of the parcel, you will still have to pay for the shipping cost. Linsoul will only refund the amount of your order after deducting the two-way shipping fees incurred.
How do I get help for my order?
Cancellation or/and modification of orders can only be done manually via our staff, provided that our Warehouse Team has not processed your order.
As our Support Team might not be available during non-working days and weekends, please place your order wisely.
Should you really need to cancel or/and modify your order after purchase, please contact us via our support email (Support@Linsoul.com) or website chat. We will help you with the changes if that could be done.

In general, upon receiving your parcel, please confirm the contents of the package and ensure that the package is in good condition before signing for it. All customers are strongly advised to take an unboxing video of their parcel and packaging when opening their parcels and products.

For faulty/missing items, please send an email to support@Linsoul.com for after-sale services. The following details are required.
1) Send an email to support@Linsoul.com with an appropriate Subject Title 
2) Provide your order number and state the issue clearly
3) Attach photos and videos to show that your product is faulty/missing. Shipping details on the parcel packaging have to be clearly visible.

If the photos/videos provided are insufficient to prove the stated issue, we will enquire more. Once the issue has been confirmed, we will arrange for a replacement, partial refund or a full refund (where applicable). For incorrect products, Linsoul reserves all rights in deciding whether you need to return the incorrect item or not. Please kindly contact us via email first. Our team aims to review your email within 3 working days.
For other queries, the fastest way to contact us is via our website or Discord

Linsoul Audio will not be responsible for parcels that have been damaged during the transit process.
Do I get tracking details for my order?
After placing an order, you will receive the order confirmation email. After your order has been shipped out, you will also receive a tracking email. You can track your order via the tracking number online. Should you not have received the emails or face any difficulties tracking your order, please kindly contact us for support.

For more than 1 orders placed under the same account and shipping address, Linsoul will automatically combine the orders and ship them out via one tracking number. Should you have special requests to have the orders shipped separately, please kindly contact us via Discord or our website's chat. We will do our best to help.
What shipping companies do you use?
We collaborate with these courier companies:
Standard Shipping: 4PX, UBI, NinjaVan, and Yun Express
Express Shipping: DHL Express, FedEx and SF Express

Last updated: 1 November 2022