Announcements
Peacock Flight Launch Date Announcement & Giveaway (Winner Announced!)
by Agnes Du on Oct 21, 2021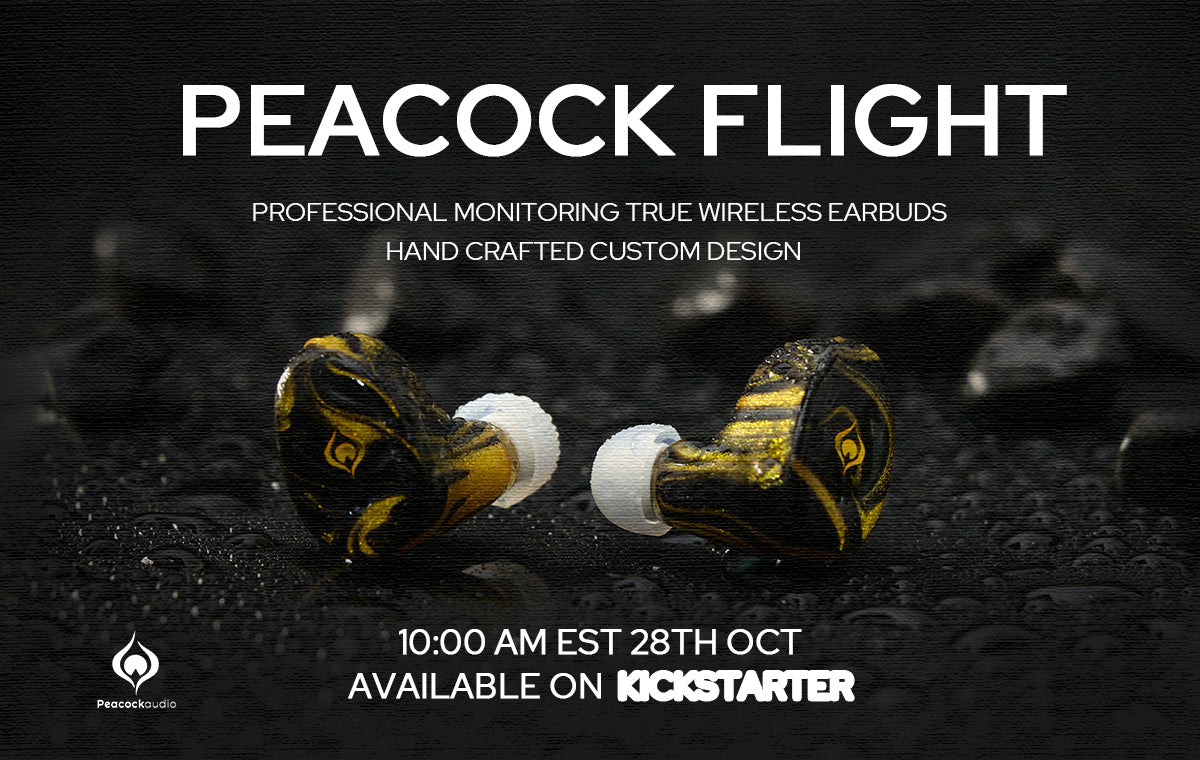 Take FLIGHT!
Peacock Audio has spent over two years putting the passion for perfection to the test, engineering a revolutionary earbud that combines the supreme audio performance with the most stunning of visual and ergonomic designs. The Flight is the manifestation of Peacock Audio's goal to immerse users in a professional audio experience all while providing the liberating detachment from cables.

From the molding process of the shell to the wiring of drivers, each Flight unit is handcrafted from start to finish. Take to the skies with the freedom of Flight! Today, we at Linsoul are thrilled to announce the launch date for Peacock Flight! 
Peacock Flight will be available on Kickstarter at 10:00 am EST on 28th Oct. 

Price starts from $99 with a limited amount. 
First come, first serve! 
More details will be released on the launch date. 
Follow on Kickstarter to get the first notice on the launch!

To celebrate the upcoming launch, we will give the Peacock Flight professional monitoring true wireless earbuds to three lucky winners. Join the giveaway by completing a few simple steps below: 
Peacock Flight True Wireless Earbuds Giveaway  
The giveaway starts today till 23:59 pm 27th October, 2021 (EST), and the winners will be announced above in 3 business days after the giveaway ends. 
Edit: Winners have been announced above! Thanks for joining! 
Good luck! 
Cheers,
Linsoul Team
Terms and conditions:

- All winners will be selected fairly and randomly by the Social Boost third-party tool.
- We may contact you to collect your information to deliver rewards, including but not limited to your shipping details and the evidence of joining the giveaway (if needed). All your personal information is confidential.
- In some circumstances, such as joining the giveaway without providing a contact email, you may need to contact us to collect your prizes. Proof of participation may be requested.
- Fail in providing requested information may void your eligibility.
- The prize will be shipped out after the shipment of the Peacock Kickstarter campaign starts.
- The content and rules of this giveaway can change without prior notice.
- We reserve the right to cancel any participant trying to exploit the Giveaway system.
19 comments