Product Features
The Best Driver, Made Available for All. 10mm Beryllium diaphragm driver
Custom designed 3D printed housing structure for Audiophile Sound Balance
Natural sounding and free of fatigue, but still full of micro-details and full of air.
4-core Braided Copper Cable with a 3.5mm single-ended termination
The Cadenza is a single dynamic driver IEM utilizing a large 10mm Beryllium diaphragm driver. Beryllium diaphragm drivers are still considered the pinnacle of dynamic drivers in speakers, headphones, and earphones.
The diaphragms of dynamic drivers are the moving membranes that produce the sound driven by magnets within the driver. Thus, the thinner, lighter, and more stiff the membranes are, the faster responses the diaphragm can achieve, resulting in higher audio resolution and clarity across the frequency range.
Of all the materials utilized in the audio industry, Beryllium metal has the greatest tensile strength and surface tension, producing a premium sound often characterized by an incredibly powerful and responsive bass impact, rich mids, and crystal clear trebles. 
Audiophile Sound Balance
The Cadenza has been acoustically tuned to produce a balanced sound signature characteristic of modern audiophile standards. This was achieved through a custom designed housing structure which was 3D printed to fit the 10mm Beryllium driver. The bass has been adjusted to retain the defining character of beryllium drivers, with resounding impact force and attack speed.
But with a quicker bass decay, the mids are able to remain natural and free of muddyness or bloat. The mids sound rich and lush, and incredibly detailed, thanks to the speed of the beryllium driver. The treble response reflects a Harman-reference standard style, with a natural curvature that sounds natural and free of fatigue, but still full of micro-details and full of air. 
Detachable 3.5mm IEM Cable
The Cadenza features a 2-pin connector for use with a variety of cables. This allows customization of your IEM-cable combinations, as well as extends the longevity of the Cadenza. The Cadenza comes standard with a 4-core braided copper cable with a 3.5mm single-ended termination for use with most smartphones, computers, and audio devices.
About Kiwi Ears
Driven by the pursuit of extraordinary audio reproduction, at Kiwi Ears, we create the perfect amalgam of technological innovations with refined tuning strategies. With musicians and studio engineers particularly in mind, we are on an uncompromising quest to produce the finest professional In-Ear Monitors that will reveal every nuance in your music and performance. Never settling for mediocre, our small team of dedicated engineers handcrafts each unit so that you can worry less about what's in your ears and focus more on the sounds you are making. We are Kiwi Ears, and we're bringing you music heard like never before. 
Technical Details
DRIVERS
10mm Beryllium Dynamic Driver
Customer Reviews
Very versatile and top quality sound
This IEM is great as it does very well with phone DAC's and does scales great with more power if you want. I have great results with various genres of music from jazz, metal, EDM, pop, R&b and many more. Now these aren't reference IEM's and I wouldn't rely on these for mixing or editing. These are just a fun set to have and in my opinion should occupy a place in your collection. For this price it's worth the blind buy.
Awesome sound for the price
four stars Only because of the color i got the red one and they show it as really good red but in real life it's just pink before buying the red ones look at my picture if you like it great if not there are 3 other colors. otherwise no complaints i love it it's my daily driver but please fix the color difference.
Great sound
Amazing bass, quite metallic and recessed vocals, but after some eq it sounds perfect. Outer resin shell easily feels like it is worth a couple hundred dollars more. Very comfortable sound signature for me and can wear for hours. Details are there but not amazing, it feels as good as the truthear 0's for a cheaper price.
Simply enjoyable
This Cadenza , presents with a good lower end response not over done it has good speed and mids and treble are neutral, the tonality is mature , smooth with details. Imaging and soundstage are also good. This is a great choice, because it goes well with various types of music.
Great Budget IEM
Good budget IEM. I've not much to complain about. They look great and sound great. Box is also great. The one complaint would be about the tips. Did not like them at all. Went and got replacement for them, which improved the sound and comfort greatly. Wasn't sure about them at first, but the change of tips changed them to great for me.
Budget killer from the shadows
Warm and smooth sound, just get a vibe and pleasant emotions when listening to them, see the review on my YouTube channel.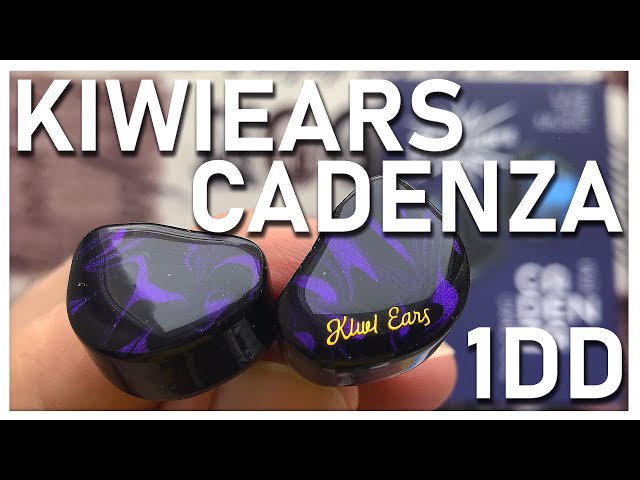 beautiful very comfortable
these are beautiful very and light and comfortable. Sound is very pleasant , good resolution and not fatiguing. My only complaint is the color selection is a bit confusing, why perlude, verse solo and chorus when the selection in the box is blue, red, green and purple. I wanted the blue set and selected perlude but got the purple one instead
Never arrived
The Headphones never arrived. So this is more of a review of the seller. My order never arrived, and Linsoul refused to refund my money. Not cool…..
Hi there,
The logistics provider replied that your package has been destroyed by the local logistics provider because no one has claimed it.

We are sorry that this situation is not within the scope of our compensation.
We sincerely seek your understanding in this. 
Looks as elegant as it sounds.
My first pair from Kiwi Ears and the Cadenza is simply beautiful to look at and sounds just as smooth.
No exaggerated highs,no hollow vocals and no overwhelming bass.
Just the right amount of everything.
Really good for someone wanting to get their first pair of IEMs.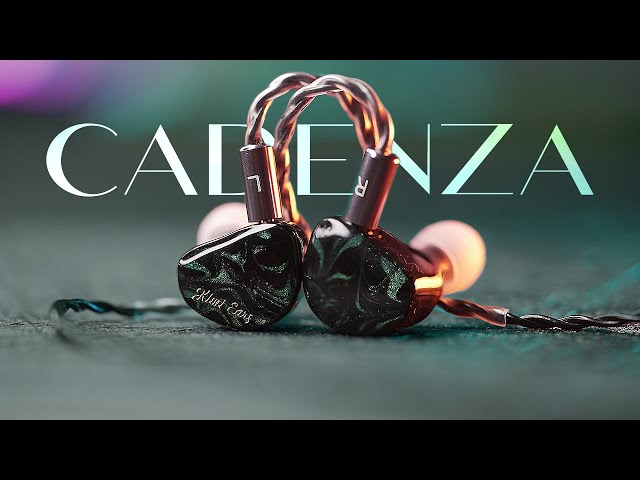 Great at 35
Really great budget set all round, really good tuning and solid technicalities.